The Barneys New York "Have A Green Holilday" catalog is a breath of fresh air. Unlike the tragically sad models at Urban Outfitters, the Barneys models are psyched to be alive! Maybe because being rich enough to afford the stuff in the catalog is awesome? The clothes and gifts are frighteningly expensive, but beautifully photographed and "green." Sort of. Pretty much every item is attached to a charity, so that when you shop you can think you're doing some good. Organic dresses, alternative transportation and Louboutins, after the jump.
See how fun and breezy it is? This is what you see, as soon as you open it! Feel the energy? Philip Lim organic cotton dress, $595; Christian Louboutin pumps, $750.
G/O Media may get a commission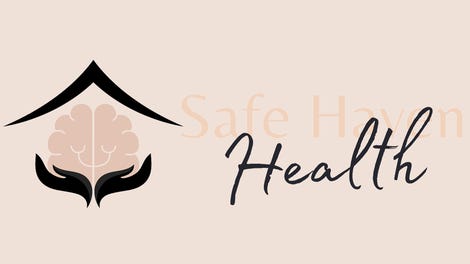 Addiction counseling
Safe Haven Health
OMG black model! And look how happy! These gorgeous Virginia Johnson shawls are made with environmentally friendly dyes, and a portion goes to some charity organization, but since they're $195 each, we won't be buying one. Pretty, though!
Is it OK to love these flirty little poses? After the dreariness of the dour, miserable Urban Outfitters model, it's seriously like we're seeing colors again. As for the clothes, the Rogan scarf he's wearing is $130, his Loomstate jacket is $298 and his "100% certified organic cotton relaxed straight leg mission jeans in cave" are $185. 1% of sales benefits 1% For The Planet. Ditto her $235 Loomstate sweater and $190 "organic denim kharma" bootleg jeans. No, that's not a joke.
So these pillows are cashmere, and a portion of the proceeds go to AmFar, and they're super cute, but they're making us feel like we can't save the planet, because we're too poor. $195 each.
OMG black model! What's not to love? Moncler jacket, $995 (portion of sales go to The Climate Project); Italia Independent singlasses, $395.
Seriously, these models are selling me on the rich people lifestyle. Look at how blissful my new boyfriend, Mr. Prematurely Gray, is! Malo cashmere cardigan, $1585.
OK, this guy may be merely over-caffeinated. Levi's jeans, $180; tee $68. Arbor bamboo pin long board, $250; Creative Recreation sneakers, $120.
Hmm. Money from the purchase of these cocktail stirrers goes to women's cancer research? To make up for the fact that alcohol causes breast cancer? $195 each.
Woohoo, Cintia Dicker! It's impossible to be negative when she is so damn cute and happy. Cashmere stoles, $395 each.
Jesus. Afuckingdorable. If only they were for rent. Or short-term lease.
Wow. Dude has cheekbones you could slice a ham on and knows how to work 'em. Also, nice bike. Marc By Marc Jacobs tee, $78; jacket, $800; jeans, $188. Billionaire Boys Club By Brooklyn Machine Works made to order bike, $3950. ALife sneakers, $160.


Good grief, her skin is incredible. Undyed cashmere capelet, $895; scarf $225.
These bangles look great stacked! You need at least three to get that chic well-traveled wealthy hippie look. But you pretty much need to be an heiress hippie since they range in price from $1520-$22,440!
Shh, my boyfriend is thinking. Theory cashmere sweater, $345.
Cintia's ready to party! Happy holidays! Marc By Marc Jacobs dress, $388.