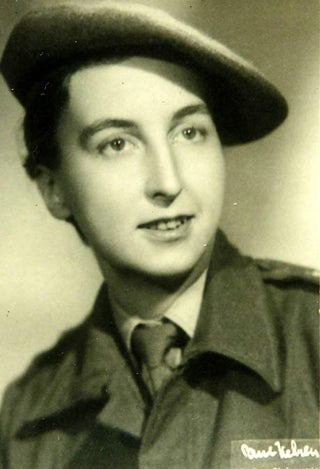 The exploits of Pearl Cornioley, a British spy who led thousands of French Resistance fighters in guerrilla missions against the Germans, were just declassified by English intelligence, says today's International Herald Tribune. We wrote about her death earlier this month, and now that more information has come to light about her daring, it's clear she was a total badass. According to the IHT, Pearl, who went by the alias Genevieve Touzalin, concealed secret messages in the hem of her skirt when she was parachuted in from England. She started her spying career as a secretary for the Air Ministry, but she really wanted to get her hands dirty, so she used her French fluency (she was raised by British expats in France) to secure a position as a Special Operations Executive agent. At first, her superiors didn't think she was anything special, but her aim with a pistol was "Probably the best shot (male or female) we have had yet," according to recently-declassified documents.
According to the IHT, after parachuting into France, Pearl "interrupted the Paris-Bordeaux railway line more than 800 times and attacked convoys in June 1944, the month of the D-Day invasion." In fact, says the paper, Pearl was so pivotal to the French Resistance effort that "the Nazis issued a 1 million franc award for her capture."
Her story gets even more novelistically romantic post-WWII. Apparently, during the war, Pearl fell in love with a French fighter named Henri, and their affair is allegedly the basis for the Sebastian Faulks novel Charlotte Gray.
The British government tried to honor Pearl with a civilian award for her service after the war, but she refused it. In a letter to the Air Ministry, Pearl wrote, "The men have relieved military decorations, why this discrimination with women when they put the best of themselves into the accomplishment of their duties? I must say that the MBE looks puny. If I wear a decoration, I wish to be proud of it."
Pearl finally received her military honor — "parachute wings" — in 2001. I can already picture Cate Blanchett (who starred in the movie version of Charlotte Gray!) in the film adaptation of Pearl's life, her blond tresses glinting in the Normandy sun while she leads the French Resistance fighters to glory.
Female British Spy's Exploits During World War II Are Revealed [IHT]
The Brave Secretary Who Became One Of Britain's Top Women Wartime Secret Agents [This Is London]
Earlier: Strong Women