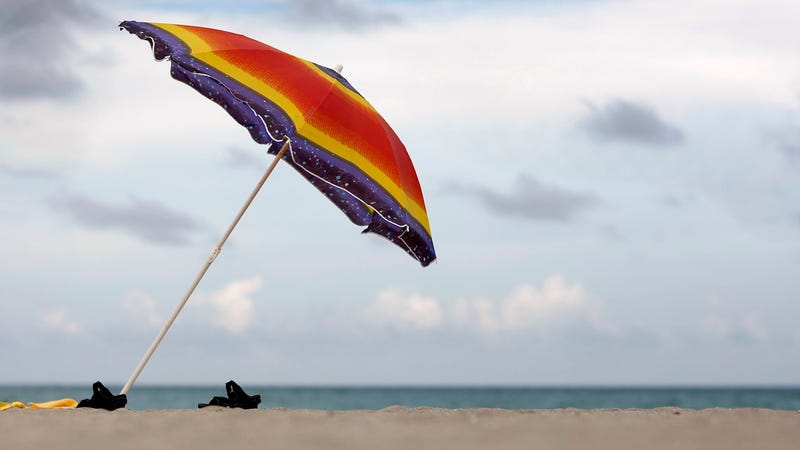 A Pennsylvania woman was impaled by a beach umbrella this weekend, marking the latest in a string of non-fatal beach impalings—this summer's most unfortunate new trend.

The woman was sitting in a chair on a Maryland beach when a gust of wind hurled an umbrella towards her, the sharpened wooden end of its pole impaling her just below the left collarbone. Baltimore ABC affiliate WMAR reports that she was airlifted to Peninsula Regional Medical Center, where she is expected to make a full recovery.
This isn't the first non-fatal, beach umbrella-related impaling to stake its claim on July. A week ago, an aluminum umbrella impaled a British tourist on vacation in New Jersey, piercing her right ankle. She was in good condition as of last Tuesday, a Jersey Shore University Medical Center spokesperson told The Asbury Park Press.
Just last month, a severed shark's head whose mouth had been stuffed with cigarette butts was found impaled on a wrought iron fence post in Australia, which technically counts as a non-fatal beach impaling because the shark was already dead before those assholes did that to her. Non-fatal beach impalings…the summer trend this garbage fucking year deserves.