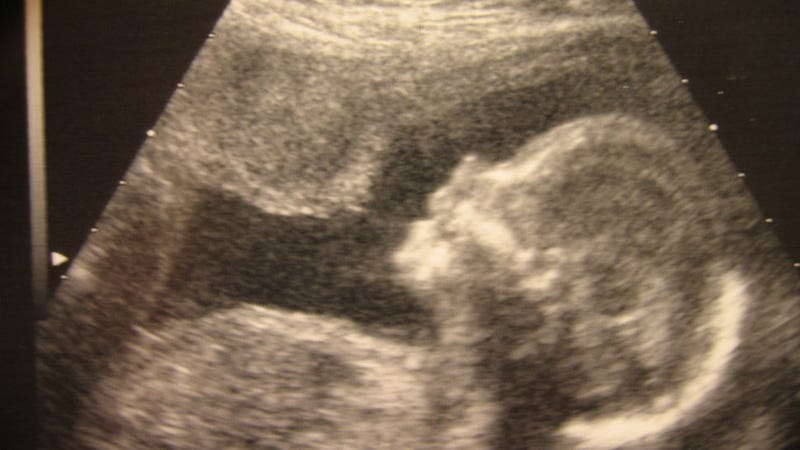 New research has found that autistic boys were more likely exposed to higher levels of testosterone, cortisol and other hormones in their mother's womb than those who don't have autism. The findings suggest that the condition is triggered during fetal development. (Read: this has nothing to do with vaccinations!)
The study—which was conducted at the University of Cambridge—involved research on more than 300 boys in Denmark, and an analysis of their amniotic fluid, which was stored after their mothers had amniocentesis tests during pregnancy.
The boys who went on to be diagnosed with autism had raised levels of testosterone and three other steroid hormones in the womb compared to a control group.
While the results of the study don't mean that a prenatal test of autism is near, they may help unravel the mystery of what causes the condition—particularly it could help explain why boys are four or five times more likely to develop the condition than girls.
"In the womb, boys produce about twice as much testosterone as girls, but compared with typical boys, the autism group has even higher levels. It's a significant difference and may have a large effect on brain development," said Simon Baron-Cohen, director of the Autism Research Centre at Cambridge University.
"From this study we can't say this is causal, but it is telling us that part of the biology of autism begins prenatally," Baron-Cohen added.