As of this morning, Texan authorities have taken custody of 401 children from the polygamist sect The Fundamentalist Church of Latter Day Saints (FLDS). As previously reported, Texas child protective services was acting on a tip from a 16-year-old girl inside the compound who said that she was forced to marry 50-year-old convicted sex offender Dale Barlow at the age of 15 and bear his child. Among the 401 children and 133 women who have been taken from the 1,900 acre FLDS compound outside Eldorado, Texas, police have still been unable to find the teen informant, as many of the women and children share the same last names or have multiple given names. Court proceedings to determine whether to remove the children permanently began yesterday, and officials are trying to determine whether to send every child from the compound into a foster home.
Marleigh Meisner, the spokeswoman for Texas child protective services, tells CNN that the agency is trying to keep siblings together in the event that they are taken from their parents, but that there is already a critical shortage of foster homes; she tells CBS News the FLDS kids would have a tough time acclimating to modern life.
The children who lived at the Yearning For Zion ranch had little or no contact with the outside world. According to former sect member Carolyn Jessop, who used to be married to the alleged leader of the YFZ compound, "Once you go into the compound, you don't ever leave it." She adds that the community focuses on self-sufficiency because they believe the end is neigh; women are under particular control, including a ban on cutting their hair or wearing red. (Cult leader Warren Jeffs, who is currently in jail on charges stemming from arranging a marriage between a 14-year-old girl and her 19-year-old cousin and allegedly fathered 56 children by 40 wives, says that the color red belongs to Jesus and so no mortal should wear it.)
G/O Media may get a commission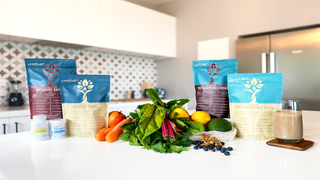 It's hard to argue that Texas authorities should just sit idly by if they can prove that children are regularly abused at the FDLS compound, but there does seem to be something cruel and illogical about separating over 400 children from their mothers and thrusting them into a modern world for which they are ill-equipped. The FDLS has a reputation for exiling young men — nicknamed "the lost boys" — so that it can maintain a gender imbalance necessary for polygamy, and, according to The Guardian, these lost boys floundered outside compound walls, with no experience dealing with modern life and nothing to live for. The situations are not analogous, as the children taken from the YFZ ranch will be placed with foster parents, but the consequences might end up being just as severe for these kids experiencing brutal culture shock.
Texas Takes Legal Custody Of 401 Sect Children [CNN]
400 Children Taken From Polygamist Sect [CBS News]
The Lost Boys, Thrown Out Of US Sect So That Older Men Can Marry More Wives [Guardian]
Earlier: Polygamist Sect Raided On Charges Of Abuse Of Girls