So Australia, Baz Luhrmann's antipodean epic starring Nicole Kidman and the Sexiest Man Alive, has hit the shores of the Northern Hemisphere... specifically at New York's Ziegfeld Theatre. Nicole looked glam. Padma Lakshmi looked infallible. Blake Lively looked adorable. Helena Christensen looked scary. And then there were a couple who just looked...well, I leave it to you. The Good, The Bad, The 'Judge For Yourself'...after the jump.
The Good:
In a dark world, there's always Padma.

Blake Lively does young, confident starlet so well. The color of the belt is weird, yes, but it works, no?

G/O Media may get a commission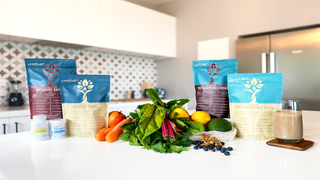 I daresay not everyone will agree, but I think this is a fun take on the 80s sequin thing — and a nice change of pace from all the ethereal robes Nicole's been favoring.

It's true, I kind of love maternity chic — especially when women belt tunics right below their tums, like Naomi Watts.

I don't really think Katie Lee Joel has found her style yet, despite working hard to become a red carpet fixture. I'm not saying this is it, but I do think the chunky knit works for a chilly night! Or is she not owning it?

By popular demand!
The Bad:
Do really gorgeous women just enjoy wearing the worst outfits they can find — because they can? I can't think of another explanation for Helena Christensen's bondage schoolgirl getup.

I love Alicia Witt, and I love this color; I wish the fit were a bit more precise.

Look, we all know Donna Karan can design amazing clothes... why doesn't she wear them?
You Tell Me:
Jessica Gomez 's stole: wintry chic or ill-judged bear costume?

Wendi "Mrs. Rupert Murdoch" Deng: cute and fun, or flat and contrived?
Getty" />