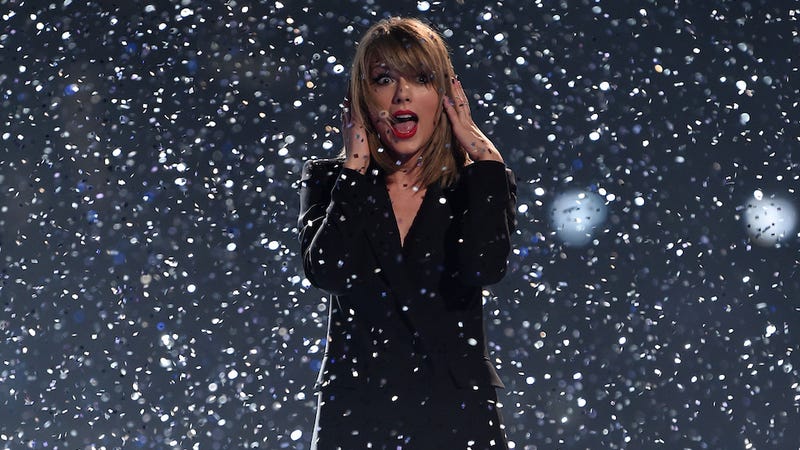 Businesswoman/Shark Taylor Swift, taking no chances with her name and image, has bought the following domain names: TaylorSwift.porn, TaylorSwift.adult. Swifty, is there something you would like to tell us...?
J/k, it's obviously just a precautionary move by her team to block adult entertainment producers from cashing in on her name, before those domains are available to the public on June 1. Other celebs may want to follow suit. According to Billboard:
The move was prompted by nonprofit group Internet Corporation for Assigned Names and Numbers continuing to expand the number of generic top-level domains, beyond such popular ones as .com and .net.

A number of controversial domain names will be available in June, but public figures and companies are currently being given a window of time in which to register them before anyone else can.
Confirmation that the web is a wonderful place. It's $2,500 to register a domain, which is mere peanuts to Taylor Swift. The aspiring porn star recently stole/trademarked "This sick beat," among other phrases.
Image via Getty
---
Contact the author at clover@jezebel.com.