Poor models. Not only are many of them picky eaters, some are driven to fits of rage by the focus on their eating habits, as we learned this past Fashion Week. But for every runway rag & bone who insists that she regularly ingests 3 Big Macs a day, there's someone like Catherine McNeil, who has just granted New York Magazine the pleasure of publishing her food diary. Rather than going whole hog and pulling an Anne Slowey (three olives a day! God, we love that lady), McNeil goes the opposite route and pretends to "eat" lots and lots. Thing is, using a handy dandy calorie counter, we did the math and have come to the conclusion that McNeil isn't even hitting an anorexic ballerina's usual 1000 calories a day...any day of the week! Not healthy, lady! Her food diary and our calculations, after the jump.
Monday, November 5

We were doing Versace. I had some banana bread for breakfast. I went out to lunch at Barolo with my booker because I was working in the morning. I had sea bass with Brussels sprouts and mashed potatoes. I had cheesecake for dessert.
Banana bread - 198 calories (1 slice)
Sea bass - 125 calories (1 fillet)
Brussels sprouts - 32 calories (one cup)
Mashed potatoes - 237 (one cup)
Cheesecake - 257 calories (1 slice)
Total: 849 calories


Tuesday November 6

I had Raisin Bran for breakfast. I usually don't like eating first thing in the morning. For lunch I had a huge plate of green salad and vegetables. For dinner I had chicken noodle soup and a honey-and-oat bar from room service. I don't like cooking because you cook too much and the food gets wasted.
G/O Media may get a commission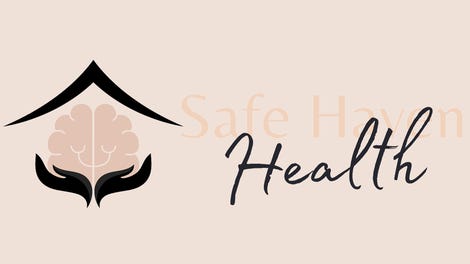 Addiction counseling
Safe Haven Health
Raisin Bran - 195 (1 cup)
Milk - 85 (1 cup, skim)
Salad - 16 (4 cups lettuce)
Vegetables - 20 (1/2 cup asparagus)
Chicken noodle soup - 95 (i bowl)
Granola bar - 397 (1 bar)
Total for day: 808 calories


Wednesday November 7

I worked from 11 am to 7 p.m., shooting for Another magazine. I had a handful of nuts and some fruit for breakfast on the job. For lunch I had some vegetables and salad. When I got home, I was so tired that I passed out, so I didn't eat dinner.
Nuts - 164 calories(1 oz. almonds)
Apple - 72 calories
Vegetables - 20 calories (1/2 cup of asparagus)
Salad - 16 calories (4 cups of lettuce)
Total for day: 272 calories


Thursday November 8

I had some scrambled eggs and fruit on the shoot. For lunch I had salad. I worked late and then went home and fell asleep, so I missed dinner again.
Scrambled eggs - 361 calories
Apple - 72 calories
Salad - 16 calories (4 cups of lettuce)
Total for day: 449


Friday November 9

I woke up starving. I had a toasted egg, ham, and cheese sandwich. For lunch I had salad niçoise — with tuna and carrots and stuff like that. That's my favorite salad. And I had a chocolate-chip cookie. I try to eat healthy and clean food — not eat bad stuff. You can't go and eat five chocolate bars every day.
Egg, ham, and cheese sandwich - 347 calories
Salad nicoise - 357 calories
Chocolate chip cookie - 78 calories
Total for day: 782 calories
Model Catherine McNeil Finds Comfort In Chicken Burgers [NY Mag]
Earlier: Our Barf Bags Were A Hit...Except With, You Know, The Models