For three months, United States Army private and rape suspect Jameson T. Hazelbower has lived off the grid without difficulty. Despite accusations of violent sexual assault, the 24-year-old was simply listed as a military deserter without further efforts to bring him into custody.

As AP reports, Hazelbower disappeared after being informed that the Army suspected him of raping a 15-year-old girl: "Despite the potential threat to the public that he posed, the self-described sex addict roamed free for nearly three months before local police collared him in Winnebago, Illinois, near where he grew up."
And evidence points to his apprehension as entirely coincidental — not the result of an organized search. According to AP, "an office responded to a call on a late Friday night in March 2014 about a suspicious vehicle parked in a cul-de-sac outside an apartment complex. Hazelbower, his pants down to his knees, was in the car with a girl, barely 14."
Now Hazelbower is imprisoned in Fort Leavenworth, Kansas, at the U.S. Disciplinary Barracks. But his case raises questions about the Army's seemingly lax treatment of sexual assault cases. From AP:
"Hazelbower's case is a window into an obscure but significant aspect of the U.S. military's legal system. Deserters suspected of serious crimes are to be prioritized for capture based on the severity of the offenses. But the Army never searched for Hazelbower, and the U.S. Marshal Service was not called in, even though marshals have arrested more than 200 deserters over the past five years alone.
In fact, there was a lack of urgency to locate Hazelbower despite strident warnings from his superiors at Fort Campbell, Kentucky, the records show. The military's version of an arrest warrant described him as a 'sexually violent predator' and a known drug abuser. Also, he had gone AWOL before. 'CAUTION-ESCAPE RISK ' is stamped in bold letters on the right side of the document.

The Army declined to discuss Hazelbower's court-martial and why service officials chose not to pursue him. Army spokeswoman Tatjana Christian said the service typically does not conduct searches or pursuits to physically apprehend deserters 'due to jurisdictional issues unique to each military institution.' She declined to say what those issues are.

'We can't really speculate on what happened in the specific case of Hazelbower,' Christian said.

G/O Media may get a commission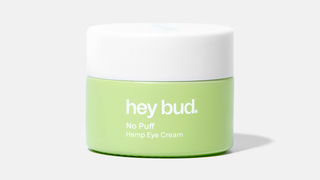 15% off
Hey Bud - No Puff Hemp Eye Cream
The Army's neglect to prioritize this search is all the more perplexing when one takes into consideration Hazelbower's history. At age 17 his ex-girlfriend's family "secured an emergency order of protection" after he allegedly began to stalk her. And after Hazelbower was designated a deserter in February 2014, the Army was made aware of a second rape case: "The sheriff's office in neighboring Montgomery County, Tennessee, had established probable cause to believe that he had raped a 14-year-old girl, Army Criminal Investigation Command records show."
According to the girls' testimonies, Hazelbower often met his targets on social media sites, where he would pretend to be a teenager himself.
Now that Hazelbower has been caught—given that he had returned to his hometown, he would have been easy to track down—it's uncertain to what extent he will serve time for his crimes. He has been sentenced to 50 years imprisonment, but according to the terms of the military justice system, will be eligible for release after serving a third of the term.
Hazelbower, for his part, maintains that he should not be held fully accountable for his violent acts and pleaded "not guilty" at the trial.
---
Image via Getty.