Among the many people mourning Prince today is none other than Aretha Franklin, the Queen of Soul, who—adding a little mystery to the mix—wonders if Prince maybe died from complications stemming from the Zika virus.
Zika virus is transmitted by mosquitos and, according to the World Health Organization, results in symptoms such as "mild fever, skin rash, conjunctivitis, muscle and joint pain, malaise or headache." Only 1 in 5 carriers will exhibit symptoms. Most recent outbreaks have occurred in and around Latin America and French Polynesia. It is rarely fatal (or debilitating enough to require hospital attention), which pretty much rules it out for Prince, and yet (via US Weekly)...
Aretha Franklin speculated live on MSNBC on Thursday, April 21, that Prince could have died from the Zika virus. The songstress made the comment while talking about the late icon's unexpected death with Brian Williams.

"They're saying flu-like symptoms," Franklin said during the broadcast. "I'm wondering if it has anything to do with this Zika virus."
Probably not, but, you know, there are no bad ideas in a brainstorm.
---
G/O Media may get a commission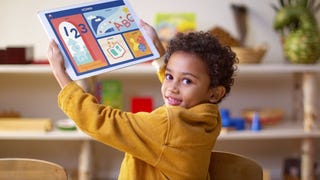 30-Day Free Trial
Homer Learn & Grow Program
I bet I won't! [POPSUGAR]

---
A nurse quoted Game of Thrones' "SHAME" line at Lena Headey while coaching her to breastfeed.
---
Speaking of da Thrones, Sophie Turner doesn't want Sansa to die quite yet. [Gossip Cop]
Kanye West only watches porn with the sound off? [US Weekly]
DON'T CARE. [Page Six]
James Franco: Still unbearable. [ONTD]
Well, this is just sad and awful: According to the LAPD, Chyna died days before she was found. [Gossip Cop]
In lighter news, Tom Hiddleston is possibly single. [Dlisted]
Whatever. Let's all go home, crack a bottle of wine, and dance to Prince, eh?
---
Image via Getty.