Kandace Hagen raised conservative hackles when she campaigned for a youth leadership award on the platform of expanded abortion access. For a while it looked like they'd succeeded in torpedoing her candidacy. But now the winners have been announced — and the news is good.
Hagen was a frontrunner in the Atlantic Council for International Cooperation (ACIC) youth leadership award competition, called Active-8. A representative of the Prince Edward Island Reproductive Rights Organization, the group Hagen co-founded to help women on the island (Canada's only province without an abortion provider) access abortion services, told me that after we wrote about her last week, she surged ahead by 500 votes. But then the anti-choice site Life Site News picked up the story and her closest competitor Tara Brinston took the lead. Brinston's work is worthwhile in its own right, but has nothing to do with abortion politics — she works for disability rights.
Ann Marie Tomlin, the spokesperson for the P.E.I. Right to Life Association who originally urged anti-choicers to vote for Brinston, says her campaign was totally justified: "I've spent the last 30 years of my life trying to protect women and children from abortion. When I hear there is someone up for an award for promoting death for children and harm for women, of course I will do whatever I can to oppose them." She also says that Hagen is probably just fucked up from her own abortion (which she's spoken about publicly):
I know that women first go through a period of denial. Part of the denial is trying to convince yourself that you did the right thing. Often women don't just try to convince themselves but they try to convince others by promoting abortion. I don't see that as leadership, but rather as a desperate cry for help.
G/O Media may get a commission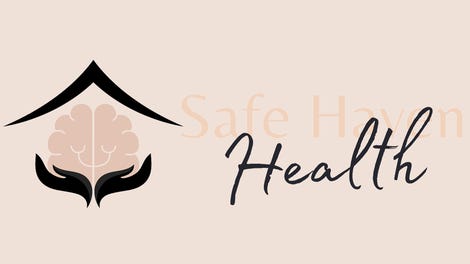 Addiction counseling
Safe Haven Health
Now it looks like Tomlin's effort to help poor Kandace Hagen by keeping her from achieving her goals has failed. ACIC announced in a press release today that, "this year, the top leaders of the Active8! Ambassador team are Tara Brinston and Kandace Hagen, inspiring over 1600 pledges each." They both won! Hagen told us,
I was so honoured to share the stage with another inspiring woman, so active with her work in the disability movement. It's so rewarding to have the work of two young women highlighted despite the interference of outside parties. I am overwhelmed by the number of pledges in support of abortion access.
The Prince Edward Island Reproductive Rights Organization spokesperson added,
PEI Reproductive Rights Org (PRRO) felt really badly for Tara when it looked like we were going to steamroll her in votes just because Tomlin stepped in. Tara really worked super hard on this campaign, doing presentations in her community on disability rights and collecting pledges there. So we were really enthusiastic that they've declared this a tie.
Congratulations to everyone involved — except for the folks who tried to shut Hagen down.
Young woman poised to win leadership award with pledge to bring abortion to Prince Edward Island [LifeSiteNews]
Active-8 Campaign [Official Site]