A new report from Rewire outlines the practice of anti-choice activists using mobile geofencing, a location-based marketing technique that allows advertisers to message smartphone users in particular areas, to dissuade women who might be seeking an abortion. Yes, it's as creepy as it sounds.
The idea that anti-choice groups could directly reach women in abortion clinics or women who might be "abortion-minded," is the brainchild of John Flynn, a Boston-based advertising executive. Flynn realized that geofencing could be used to target women and began selling the idea to anti-choice groups. Flynn was hired by RealOptions, a group of crisis pregnancy centers in Northern California, as well as adoption agency Bethany Christian Services.
Rewire reports:
In an interview with Live Action News—the website for Live Action, the group run by anti-choice activist Lila Rose that is responsible for bogus attack videos against Planned Parenthood—Flynn gave some details about his strategy. He sends advertisements for his clients to women's smartphones while they are sitting in Planned Parenthood clinics [...]

He also planned to ping women at methadone clinics and other abortion facilities. His program for Bethany covered five cities: Columbus, Ohio; Pittsburgh, Pennsylvania; Richmond, Virginia; St. Louis, Missouri; and New York City.
"We are very excited to bring our mobile marketing capabilities to the pro-life community," Flynn told Live Action News.
Crisis pregnancy centers see the technology as a boon; rather than casting a wide net, which may or may not be effective, it allows them to target on women who have searched the web for specific words or terms. Digital marketers have a great deal of information about individuals, everything from age to gender. In 2012, the New York Times reported on how the retailer Target collects vast amounts of data on individual customers, allowing the company to predict pregnancy and other life changes. Customers were thus targeted by digital advertising accordingly.
Flynn's company does something similar, though on a much smaller scale, and combines that marketing method with GPS-enabled smartphones. Instead of selling women material goods, it sells ideology:
What Flynn realized is that he could use the same technologies to infer that a woman might be seeking an abortion, and to target her for ads from anti-choice groups.

"We can reach every Planned Parenthood in the U.S.," he wrote in a PowerPoint display sent to potential clients in February. The Powerpoint included a slide titled "Targets for Pro-Life," in which Flynn said he could also reach abortion clinics, hospitals, doctors' offices, colleges, and high schools in the United States and Canada, and then "[d]rill down to age and sex."
G/O Media may get a commission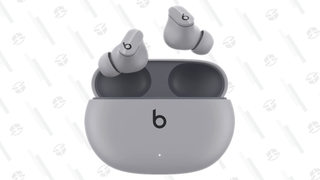 Flynn claims that he's already pinged three million phones for Bethany and RealOptions and sent thousands of women to their websites.
While Flynn's use of geofencing might be a new spin on the invasive marketing techniques, it's not illegal. It effectively turns your own smartphone against you; while protesters have to stay outside of clinics, a phone goes inside the clinic, carried in a pocket or purse. The message, therefore, can continue into spaces where protestors and crisis clinics cannot. It's perhaps the most innovative way of harassing women in Planned Parenthood clinics to date.
Video via Rewire.