The victim, James Pouillon, was shot at 7:30 AM, and another victim was shot shortly thereafter, near a gravel pit. Police believe the shootings are related, and have arrested a suspect at the suspect's home. Neither the suspect nor the second victim have been publicly identified yet, and no Owosso High School students were involved in either shooting.
Pouillon was known in Owosso as "the abortion sign guy" for his signs depicting aborted fetuses. He had been arrested in 1994 for protesting against abortion on the steps of Owosso's City Hall, and later sued the city of Owosso for violating his First Amendment rights. Part of his suit reads,
James Pouillon is a dedicated anti-abortion protester whose non-working life is largely devoted to activism in that cause. He was a familiar figure on the streets of Owosso, where he staged abortion protests for a portion of each day almost every weekday for over ten years.
Posters on a Shiawassee County Forum last year criticized Pouillon for the manner of his protests, and for allegedly harassing UAW retirees at a parade. One wrote,
well I do not like his sign, but that is not what I have the real problem with- he does have a right to protest—but....he takes it too far- yelling at people and especially kids is just not right-
G/O Media may get a commission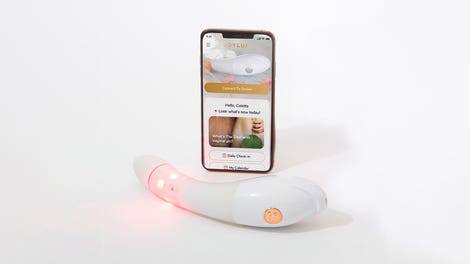 $50 Off
Joylux vFit Gold Device
And moderator Kevin Michael Brown offered this anecdote:
He was sitting outside of the commercial building at the fair a few years ago.... I think shortly after his health problems got worse..... he had his oxygen. I sat down with him and we chatted. [...] Poullion was pleasant and spoke highly of my father, who passed in 2003. We had a nice exchange for about half an hour and then I got up, shook his hand and went back to the Dems booth and he to the Right To Life booth. This in no way is meant to excuse his rude/gross/obnoxious behavior and language, but to show that he DOES have a human side.

I think he is a lonely, frightened little man who probably was the class clown. He goes out of his way to provoke people (yelling obscenities, etc.) and get attention.
Responding to the shooting, Fr. Pavone of Priests for Life calls for "a strong expression of indignation from the pro-abortion community, just like there was a strong expression of indignation form the pro-life community at the killing of Dr. Tiller." He also says this is a time for "a renewal of unity within the pro-life community, coming to one another's assistance supporting one another, and by no means allowing fear or intimidation to have any role in our lives, but rather to move forward in peaceful organized ways to stand against this evil of abortion."
Update: The shooter's second victim was Mike Fuoss, 61, owner of the gravel pit. Fuoss's brother-in-law says the shooter was the son of one of Fuoss's former employees. The shooter's name still hasn't been released, but he's apparently 33 years old and has admitted to shooting Fuoss.
Anti-abortionist Shot Dead In Front Of Teenagers As They Arrive For School [Daily Mail]
Breaking: Anti-Abortion Activist Is Shot And Killed Outside MI School [Breitbart]
Police Investigating 2 Deaths In Owosso [WNEM]
Pro-life Activist Shot Dead Near Owosso High [AP]
Breaking: Well-Known Local Pro-Life Activist Shot And Killed In Michigan [LifeSiteNews]
Update: Two Dead In Shiawassee County [WLNS.com]
Federal Appeals Panel Reinstates Abortion Foe's Free-Speech Case [First Amendment Center]
Police Say Second Apparent Homicide Discovered This Morning In Owosso Township [MLive.com]
Sign Man [Shiawassee County Forums]
Man In Custody For 2 Fatal Owosso Shootings [Detroit Free Press]