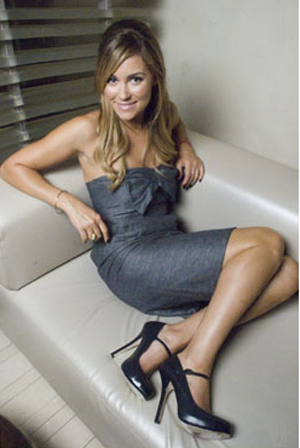 Okay seriously: How many spring clothing lines is Lauren Conrad going to churn out?! Doesn't she have other things to do with her time? Like, tape The Hills and fight with Brody Jenner and give interviews to US Weekly? After the jump, check out Les Deux, the the latest offering — her third! — from the Lauren Conrad collection.
L to R: Lola dress, $165; Kristin dress $165; Jade dress, $150
Verdict: Don't these seem sorta overpriced for bathrobes?

L to R: Leslie tank, $65; Victoria dress, $135; Marilyn Tunic, $115
Verdict: These must be the "modestly priced." Oh wait: They're not modestly priced. Also, $65 for a tank top? WTF.

L to R: Frankie dress, $155; Julie jumper $180; Lindsay dress, $130
Verdict: Will one of you please explain to me why the romper is the most expensive thing she is shilling?
Earlier:Lauren Conrad's "Bella" Collection: Just As Bad As "City Of Angels"
Lauren Conrad Collection: Ugly, Overpriced, Simply outrageous