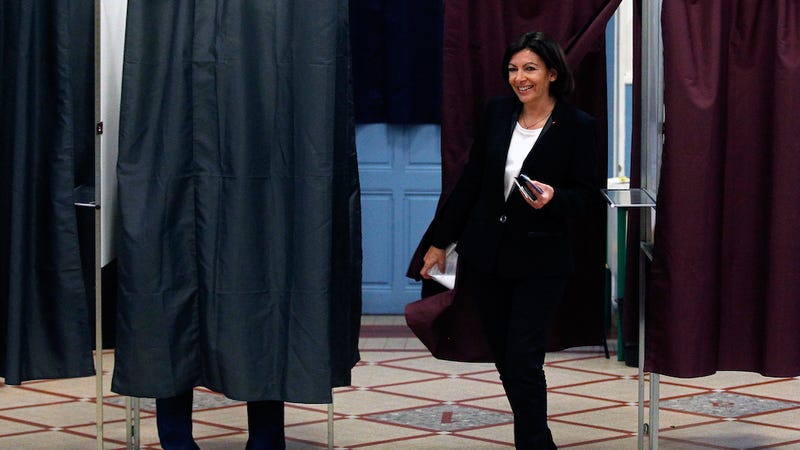 For the past few months, two women have been vying for the chance to make (more) history as the first woman to be mayor of Paris and today, Anne Hidalgo, candidate from the incumbent Socialist party and deputy mayor to Bertrand Delanoë triumphed. The Spanish-born Hidalgo won fairly comfortably, claiming 54.5% of the second round votes against her center-right opponent Nathalie Kosciusko-Morizet.
As Madame le Maire, Hidalgo will run the city of more than 2 million people, a budget of $10.5 billion, and more than 50,000 employees. The Telegraph reports that Hidalgo ran on a platform that promised "major investment in housing, transport and green spaces, with the aim of reversing a middle and working class exodus to the suburbs. She has promised to create 10,000 new social housing units and 5,000 kindergarten places."
What an awesome achievement for the historic cosmopolitan city.
Image via Getty.