Angelina Jolie and Brad Pitt are both routinely referred to as some of the most beautiful people alive, but it seems Angelina has decided who takes first place out of the two of them. Last night at the CAA party after the Golden Globes, she was heard gushing to her man, "You're prettier than me."
It's not the most obvious compliment to give to a tuxedo-clad guy walking with a cane, but for some reason, it works—and maybe it gave him a little ego boost after losing to George Clooney. He may have looked pretty, but she obviously cut a very striking figure too. Though it came at a price because in addition to complimenting Brad, she said, "My shoes are going to kill me!" At least we know she is human after all. [Us]
---

We all have our own opinions on how Ricky Gervais did as host of last night's Golden Globes, and, of course, so do the celebrities who were in the audience. Two of America's funniest ladies gave Ricky good marks. Tina Fey said, "I thought he had good jokes this year." And Maya Rudolph had really high praise for him:
I just think he's just so f—king funny. There's nobody like him. I don't keep a scorecard and think "Eh, It's a little toned down this year." He's amazing. I cannot do what he does. He's got very large testicles.
G/O Media may get a commission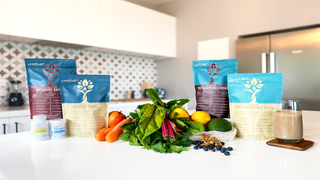 Maybe he does, but won't someone tell us—perhaps George Clooney—how his whole package compares to Michael Fassbender's? [E! Online]
It turns out all the hype about whether Ricky Gervais would come out swinging wasn't enough to bring in a bigger audience for the awards show. The ratings for this year's Golden Globes were slightly down from last year's. Last year's broadcast drew 17 million viewers, and this year there were only 16.8 million. [Reuters]
---

As a man who never misses a chance to take a good-natured dig at one of his Hollywood pals, George Clooney took Ryan Gosling's absence at the Golden Globes as a chance to give him a good ribbing. Clooney said of his fellow nominee for Best Actor in a Motion Picture (Drama),
He's in Thailand or something. He wrote me a nice letter, an e-mail, this morning. You know, he's gotta work. He's gotta earn a living. He's a struggling actor.
Yes, poor, poor, Ryan. And to make matters worse, he lost to Clooney! How is he ever going to make it in this business? [OMG!]
---

Speaking of George Clooney—which we can't seem to stop doing—his date for the Golden Globes, Stacy Keibler, was almost late to the red carpet. She told E! she was busy doing other things:
I was watching the Ravens game. I was sitting there in my Ravens jersey with the dog [Einstein], who was also wearing a jersey. I had to watch the game.
Sounds like the girl has her priorities straight! [E! Online]
---

Peter Dinklage used his Golden Globes win to do some good. During his acceptance speech, he said, "I want to mention a gentleman I'm thinking about in England: his name is Martin Henderson. Google him." It turns out that Martin is a 37-year-old man in England who has a type of dwarfism called achondroplasia, which Dinklage also has. He's an aspiring actor but was very badly hurt after being "dwarf tossed" by a drunk guy outside a bar one night in October. His back and legs were hurt, and he's been unable to walk since the attack. After Dinklage mentioned him, Martin became a trending topic on Twitter and has been getting tons of attention all over the internet. [Radar, ABC]
---