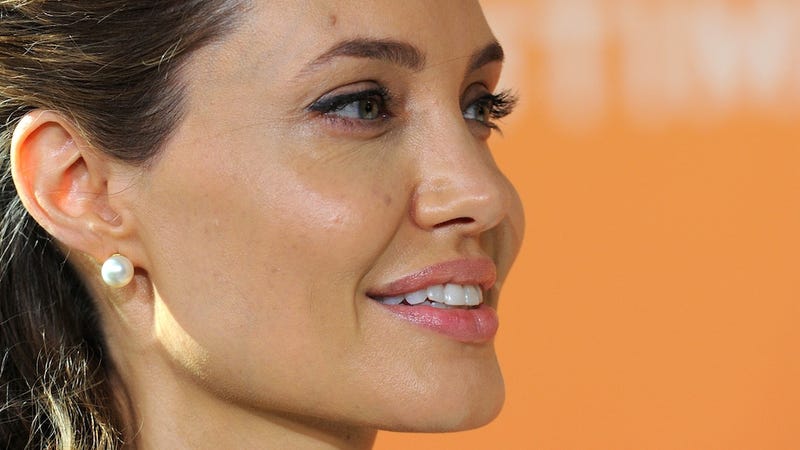 Celebs really do matter, I guess: Researchers say that after Angelina Jolie's very public decision to have a double mastectomy in light of her BRCA1 test results, dramatically more British women pursued genetic testing.
Reuters reports that researchers from the charity Genesis Breast Cancer Prevention crunched genetic testing numbers from the U.K. and published their results in the journal Breast Cancer Research. The stats are pretty stark:
Researchers studied 21 clinics and regional genetic centers and found there were 4,847 referrals for testing in June and July last year compared to 1,981 in the same period of 2012.
"Angelina Jolie ... is likely to have had a bigger impact than other celebrity announcements, possibly due to her image as glamorous and strong woman," said researcher Gareth Evans. "This may have lessened patients' fears about a loss of sexual identity post-preventative surgery and encouraged those who had not previously engaged with health services to consider genetic testing."
Wonder what the 2014 numbers will show. What's the long-term impact of some celebrity awareness-raising?
Photo via Getty.