While we all take the weekend to cool off from the news that Brad Pitt and Angelina Jolie are now married, it looks like their honeymoon is going to be really sexy. Like really sexy, you guys. Because they're preparing for their next movie By the Sea, a psychosexual thriller.
People reports:
The film, By the Sea, which has been described as "an intimate, character-driven" drama and was written by Jolie herself, is far from family-friendly. Pitt and Jolie play a married couple in the south of France who become sexually obsessed with their neighbors.

"I wrote something a few years ago for Brad and me," Jolie told PEOPLE in May of her script for By the Sea. "Just for fun. Just an independent little art piece. Because we don't get to do those as much as we'd like. But it's something really small and experimental."
SO YEAH. PRETTY SEXY, METHINKS. Also in decidedly less sultry news, Angelina Jolie took a moment from her wedding weekend extravaganza to talk about Syria because sexy sex or not, dammit she still cares. This has been your daily #OMFGBRANGELINAWEDDING2014ALERT update. [People/US Weekly]
---
G/O Media may get a commission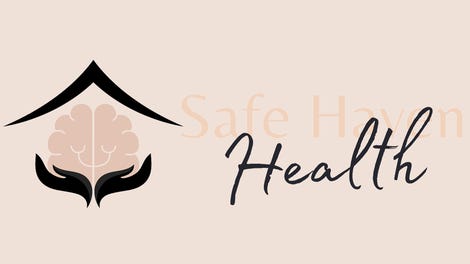 Addiction counseling
Safe Haven Health
Joe Francis, the dude behind Girls Gone Wild and a shining example of a turd bucket has a $500,000 arrest warrant out on him. Initially it was reported that the warrant was issued after Francis missed a court date, but apparently there was no court hearing. LA Times reports:
Francis is facing seven charges stemming from an alleged altercation in May when he was at "Girls Gone Wild" headquarters, said Frank Mateljan, spokesman for the city attorney's office. The incident involved "pushing and shoving" and Francis spent the night in jail.
But he also faces a probation violation from that one time he was convicted for holding three women in his mansion against their will. Can he please just not be a thing anymore? [LA Times]
---
Miley Cyrus said that Elvis did the "OG twerking" and that no one "ever called Elvis a slut because he wasn't a girl," almost hilariously (but actually sadly) uninformed about decades of debate surrounding Elvis, sexuality, youth, rock'n'roll, and black culture. Still, she says she's doing something for the double standard. [Contact Music]
---
Robert Pattinson is dating FKA Twigs, British songstress and proprietor of my life soundtrack for the past few months. I don't know how to feel about this. [MTV UK]
Here's a TMZ video of David Beckham ignoring paparazzi wearing a wrist cast that he got after getting into a motorcycle accident after allegedly swerving to avoid paparazzi. I h8 everything. [TMZ]
Someone named Karina Smirnoff doesn't know if "it's ethical" that Julianne Hough is a judge on Dancing with the Stars. Brb gonna write a PhD dissertation on The Ethics of Reality Competition TV Shows. [US Magazine]
Mark Wahlberg will not be attending his brother Donnie's wedding to Jenny McCarthy this weekend because he's too busy throwing his daughter a birthday party. Her birthday is next week. That is cold. [TMZ]
Snoop Dogg donned white face and did a series of Instagram videos as a character named Todd for White Guys Connect. [BuzzFeed]
A source says Kanye West wants to do a comedy movie à la Anchorman. I hope this is true. [OK]
People I have had "Como la Flor" stuck in my head 4ever. Let's do this. I LOVE YOU, SELENA.
Image via Getty.