Denise Rich's Angel Ball benefits Gabrielle's Angel Foundation for Cancer Research, and 2009's, at Cipriani Wall Street, brought out Blake and Penn, Kathie and Hoda, Pat Field, Jennifer Hudson, Estelle...and some of the year's best looks! (Oh, plus Star Jones.)
Star Jones: stretch velvet, a ruff, and matching shoes. Nuff said.



Penn Badgley makes me wonder: which came first, the smug smirk or the smug banker's collar?



G/O Media may get a commission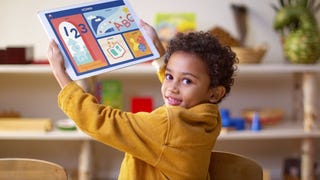 30-Day Free Trial
Homer Learn & Grow Program
Patricia Field, in Pat Field drag.



Natalie Cole: a woman who can do justice to the mini trend.



Perhaps my favorite of all red-carpet couples: Buzz and Lois Aldrin.



Kathie Lee goes Grecian. It's really not her fault that I saw that documentary on sweatshops yesterday in which she figured so prominently.



Jennifer Hudson matches high-sheen tights to a satin dress: bold. Verily, bold.



Ivana Trump looks roguish - which is, I guess, really the only approach, under the circumstances.



Hoda's frock is a touch dowdy, a touch wedding cake, and yet curiously flattering!



Estelle, the hardest-working woman on the red carpet, was an early proponent of the neo-power-shoulder.



Jeez Louise, when she's on, she is so on.



I kind of respect that Beth Ostrosky has never, ever deviated from her Atlantic City good-time-gal aesthetic. The operative words are "kind of."



Aren't you loving Bar Rafaeli's retro-fab shoulder-train?



Alina Puscau's getup doesn't exactly suggest "cancer charity" to me, but that probably just reveals my gaucherie.



Denise Rich takes full advantage of the maxim that she who organizes the fundraiser gets to wear whatever the hell she wants and no one can say anything.


[Images via WENN]