Here is how New York Governor Andrew Cuomo works: He is a coward, asserting responsibility only to defer it, every action a bureaucratic mirage of committees and task forces; manufacturing crises only to emerge as the hero once again; finding ways to make fait accompli look like the product of his own political genius or simply taking credit for other people's achievements. And when he fails, it is not through any fault of his own but a lack of that variable and mysterious thing called "political will."

Earlier this week, as the 2017 New York state legislative calendar came to a close, Governor Cuomo celebrated two accomplishments he hopes voters will think are significant. The first is claiming control over the disastrous MTA (which, as a state agency, he already controls) after alternately denying that he controls it, and publicly wondering who's actually in charge:
The second is banning child marriage in the state by raising the age of consent from 14 to 18. He did not, however, pass the Child Victims Act, or CVA—a piece of legislation that would transform the methods of recourse available to survivors of childhood sexual abuse, and whose most strident opponents are the Catholic Conference and the Boy Scouts of America. And as it turns out, the CVA is a convenient proxy for the recent history of New York state politics.
The bill passed the Assembly late this spring with overwhelming bipartisan support, and thus far Senate Republicans beholden to the Catholic Church have taken most of the blame for declining to bring it to a vote. The fact remains, however, that if this legislation were as important to the governor as he repeatedly indicated to advocates and survivors both publicly and privately—and if we take it as a given that the estimated 40,000 children who suffer sexual abuse in New York every year are as deserving of protection as the estimated 385 children in the state who were married per year—he could have gotten it done. It simply wasn't important enough.
G/O Media may get a commission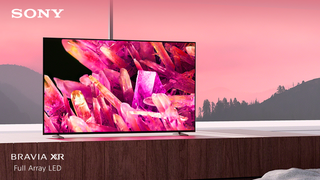 $400 off
Sony 55 Inch 4K Ultra HD TV X90K Series
Currently, there is a five year statute of limitation on childhood sexual assault in New York state. This means that once a victim turns 23 years old, it's too late to bring criminal charges or file a suite against their abuser; what's more, the current law treats public and private institutions very differently: Anyone who is abused in a public setting—in a public school, for example—have a mere 90 days from the time they turn 18 to file a formal intent to sue. Only three other states have such strict limitations: Alabama, Georgia, and Mississippi.
Survivors can take years, even decades, to work up the courage to begin talking about their abuse even in private, much less in a public setting like a courtroom. One 2012 study found that the risk of suicide among adults who were sexually abused as children is approximately five times greater than it is for adults who were not. In New York state, according to the victim-advocacy group Safe Horizon, one in four girls and one in six boys are sexually abused. The CVA would improve life for survivors of childhood sexual abuse in three dramatic ways: First, it would raise the criminal statute-of-limitations from 23 to 28 years old and the civil statute-of-limitations from 18 years to 50 years old. Second, it would treat public and private entities equally, and third, it would open a year-long "look-back" period, beginning six months after the bill is signed into law, for adult survivors hampered by the current statutes.

Beginning in the mid-'00s, various versions of the bill passed the state Assembly—which at the time was controlled by the powerful and corrupt Sheldon Silver—only to get held up in the Senate. "I met with Mr. Silver each year about extending the Statue of Limitations for victims of clergy sexual abuse," John Aretakis, a former lawyer and an advocate for child sex abuse victims, wrote in a letter submitted in the 2015 corruption case against Silver. "He bragged that for several years his chambers passed this bill with over 100 votes. It always stalled in the Senate."
Then, in 2009, the Catholic Conference, led by Cardinal Timothy Dolan, hired Patricia Lynch. Lynch had been Silver's communications director for six years before becoming a lobbyist; she was also, unsealed court documents revealed last year, his mistress. After the Church retained Lynch, the Child Victims Act never even made it out of committee.
"Mr. Silver met with and looked in the eyes of many victims of clergy sexual abuse, and he promised his continuing support for the statute of limitations extension of the bill that would allow these victims to achieve some small sense of justice," Aretakis wrote. "As soon as money lined his pockets, or the pockets of his trusted and loyal allies, he dropped us." In turn, the Catholic Church terminated its contract with Lynch's firm almost immediately after she was outed as having carried on an affair with the Speaker. (Lynch said that contract ended by "mutual consent.")
Now, both Sheldon Silver and Dean Skelos, the former Senate majority leader, have resigned in disgrace, convicted in a wide-ranging federal corruption case that seemed to touch everyone in Albany and New York City except for Andrew Cuomo, who finally endorsed the CVA in this year's State of the State policybook, pledging his support: "The outdated laws of New York do not adequately address the needs of these young victims," he wrote. "New York needs to address this injustice in the fight against child sexual abuse." As the Daily News noted at the time, however, the governor did not mention the legislation in any of the six (!) State of the State speeches that he gave—a sign, perhaps, of the ambivalence that was to come.
Months passed with little movement on the bill and long-frustrated activists started getting nervous. "I'm not optimistic about passage of a Child Victims Act," Cuomo said just days after he introduced the version of the bill that had so easily passed in the Assembly to the Senate. "But hope springs eternal." (Bizarrely enough, Senate majority leader John Flanagan said almost exactly the same thing about a month before.)
The Catholic Conference and the Boy Scouts continued lobbying to oppose the legislation, trotting out the same old argument: that its passage would open a floodgate of litigation that would inevitably bankrupt parishes, schools, and other institutions. "Advocates call the proposed legislation justice. But consider the meaning of that word—fairness, impartiality, righteousness, and honesty—and realize the bill is anything but just," wrote a bishop who was once accused of trying to bribe an assemblywoman, a charge the Brooklyn Diocese denied. "Innocent families who depend on the Catholic Church for spiritual guidance, education, and support will ultimately suffer the consequences."
The fact that this has not actually happened anywhere else that the statutes of limitations have been lifted has largely been ignored, although so has the implication that if any such entities were indeed driven into bankruptcy it would be because they had harbored so many child rapists for so long. Then again, according to the Daily News, the Catholic Conference has spent more than $2.1 million blocking the CVA from 2007 to 2015; in 2016 alone it spent $241,324 on outside lobbyists. And while Patricia Lynch lost the Church as a client, she gained the Boy Scouts, who paid her $36,000 in 2016. This year, the Boy Scouts hired Craig Johnson, a former state senator whose old press secretary, Rich Azzopardi, is now the governor's chief spokesman. (Incidentally, ethics filings show, Johnson is also lobbying for Airbnb, Uber, and the Koch brothers.)
In any case, after declaring New York state's state of limitations an "injustice" and shaking survivors' hands and telling them "I got this," the governor made his own calculation and decided that pushing the CVA through the senate wasn't going to be worth it. It's not like he—or Senate Republicans—aren't willing to buck the Catholic Church when necessary: they did it in 2011 on same-sex marriage. Then again, failing to deliver on promises to the gay community might have consequences that failing to deliver for adult survivors of childhood sexual assault would not.
"He didn't do enough, because he didn't feel enough pressure," one activist involved in the legislative effort told me, lamenting Cuomo's apparent unwillingness to engage in the horsetrading that New Yorkers have so come to appreciate. "Three days before the session ends and the governor says he's 'not hopeful'? Are you kidding me?"

Actually, the governor's general counsel, Alphonso David, laid out the governor's political calculus in a phone call with survivors and victims' advocates just last week. "What I often say to people with regard to social justice legislation is that if we're arguing ideology, we lose," David said. "If we argue, 'Oh, it's unlawful to discriminate against someone because they're black; oh, women should have the right to have an abortion and they're entitled to bodily integrity under the Constitution,' we lose."
"When we make the social justice argument that this is the right thing to do—that we need to protect people—it doesn't resonate as well because it doesn't address their concern," he said. "Their concern is not whether they're doing the right or the wrong thing; their concern is, 'Will this compromise me when I run for reelection?'"
David also warned the activists on the call not to try to exert pressure on the governor via the press. "Please keep everything I said confidential," he told them. "When we read things in the paper, it just makes things more complicated. People shut down; they stop talking. It doesn't bode well for negotiations."
Cuomo's office did not respond to a request for comment, but hope springs eternal.