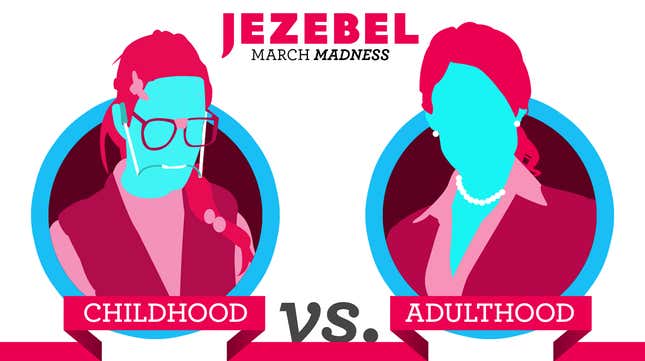 You, the people, have spoken your truths, in the most exciting online poll you have taken in your entire lives. And now, after one-and-a-half nailbiting weeks, we have a winner.

CHILDHOOD!
You voted for Long Summer Vacations over Getting a Raise decisively, with 64 percent over 36 percent. The freedom of youth and, most specifically, having three months off from school, is more desirable to you than increased financial independence, and also maybe an indicator that most of you who voted are North American. I think you should all move to Europe or something, where they treat their workers like humans and holidays are actually written into the law. I mean, did you know in Italy that there's a freakin' mid-day siesta? There is! It's sort of annoying if you're a tourist but it's a small price to pay for pro-worker labor customs! I really think moving or visiting is something you should consider.
Anyway, I can't say the Childhood outcome is a surprise. These are exceedingly precarious times to be a person with responsibilities and the idea of escaping into a realm where you don't really have to do anything for yourself is very appealing; I certainly know that when Trump upsets me one of the first things I do is call my mom (who voted for freakin' Gary Johnson????) and ask her to tell me everything is okay. Being an adult sucks! Sleeping hella early, though—which I'm very shocked didn't make it to the Final Four—is awesome! I guess you can sleep as a youth, too.
Thank you for joining us on this incredible adventure. Until next March!