If there is one thing we are more soooooo sick of than Avril Lavigne giving interviews about how she is soooooo sick of everyone talking about how she is this, like, tomboy in Chuck Taylors and suspenders because she is suuuuuch a feminine grown-up now (and p.s. Mark Jacobs and Proenza whatever and every other cool designer pls send her stuff she is a perfect sample size!!! maybe skinnier!!!) it is probably Gwen Stefani giving interviews to the same effect. Because, like, aren't there enough makeover shows in the world already that we don't need our manufactured pop idols spending valuable studio time disseminating the important message that "maturity" actually equates to "buying clothes you can't afford"??
Haha, kidding! Of course we need popstars to tell us what to buy. But that's why God created the Olsen Twins! After the jump, we assess the metamorphosis that has occured within Avril since being spawned by the Matrix in 2003 of Seventeen, Jane, and Lucky magazines... and, oh yes, her new album, which comes out this week.
Since Avril started giving her first "not a tomboy anymore" interviews in early 2004, she has transported her skateboard in a limo, dyed her hair white with a pink streak a la Rachel McAdams, made bank writing the song "Breakaway" for Kelly Clarkson and gotten married in a Vera Wang dress outside Santa Barbara. Is she still punk? (And by "punk", we mean does she still shop at Hot Topic?) Was she ever really one of us? Who is she?
Evidence in the April issue of Seventeen was heartening. Avril extolls the virtue of Bath & Body Works' berry body sprays and $15 Target flats, and poses in Doc Martens, those American Apparel socks made famous by classy lady Lauren Phoenix, Forever 21 boots and a super cute Charlotte Russe jumper. So far, so within our budget constraints!!
But then she shows up in Jane, wearing the same Tonya Harding-esque scowl/severe eyeliner but a much pricer wardrobe: $160 Diesel sweater, an $895 Mia and Kompany skull necklace and a $235 Max and Co jacket.
G/O Media may get a commission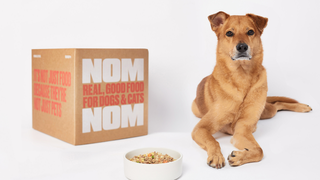 Then this month the skateboarding star poses for the most honest (about its intentions) women's magazine in the world, Lucky, in a collection of items apparently "worth" $1500. Not punk!
So what about the "music"??? Devoted Avril fans can delight: nothing whatsoever has happened to Avril Lavigne's signature punk sound: we downloaded four whole Avril songs with a little help from our pink-hued sisters at Idolator, and despite her protestations to the contrary in USA Today, she sounds exactly the same! (Except that there may be more curse words, even as she also overuses the word "damn", which we thought had been rendered obsolete by the word "fucking" in 1997.)
The album drops April 17, folks! Don't forget to not download it!
Avril's Best Damn Thing [USA Today]

Win Avril's Cover Look [Lucky]
The New Avril Lavigne Album Is Not That Complicated [Idolator]
Avril Is Upset With Songwriting Partner [StarPulse]