"I've got something important to say," says John Stamos, reprising his role as Uncle Jesse in the debut episode of Fuller House. "Damn, we all still look good—especially me."
This, of course, is true. At 52 years old, John Stamos looks just as hot as he did 29 years ago when he first stepped into the role of Jesse Katsopolis on Full House. To celebrate his return, I broke out my Uncle Jesse dolls, including my "Jesse's Family" set, which comes with dolls depicting his wife Becky and their twin sons. It was only natural.

The updated version of the beloved late '80s/early '90s sitcom focuses on eldest Tanner daughter D.J. (Candace Cameron), who finds herself raising three young boys on her own after her firefighter husband unexpectedly passes away. Her sister Stephanie (Jodie Sweetin), now a world-traveling deejay (yes, there is a "DJ Tanner" joke), and obnoxious-yet-lovable Kimmy Gibbler (Andrea Barber), now a single mother herself, end up moving into the old Tanner residence to help D.J. with her sons. The storyline mirrors that of the original series, when Jesse and Joey (Dave Coulier) moved in to help the recently widowed Danny Tanner (Bob Saget) raise his three daughters.
The first episode of Fuller House, which is streaming on Netflix, shows Uncle Jesse, Danny, Uncle Joey and Becky (Lori Laughlin) reunited at the family's old digs to show their support for DJ—but they can't stay for long. Danny, Jesse and Becky are all moving to L.A., as Danny and Becky have a new talk show and Jesse is a composer on his "favorite soap opera," General Hospital. "They always hire the best actors on there, don't they?" he says to DJ's baby, an obvious wink to Stamos's former role on the show as Blackie Parrish.
Before Fuller House, Stamos reprised his role as Jesse—complete with mullet, leather vest and all—during a 2013 performance on Late Night With Jimmy Fallon. Jesse and his band, The Rippers, played a medley of songs, which started with The Beach Boys' "Forever," and ended with the Full House theme song. I celebrated that moment too—by finally breaking open my vintage Uncle Jesse jigsaw puzzle.
Of course, Jesse and The Rippers returned for Fuller House, too. When Stephanie, acting as the DJ for Danny's goodbye party, says it's time to "force Jesse to sing the song we love and he hates," Jesse refuses, saying he's been "singing 'Forever' forever," and that he'll never sing it again. Becky points out that it's their wedding song, so he quickly backtracks and performs the tune with his band. The room starts singing along and Stephanie, an aspiring musician, jumps in to harmonize with her uncle. This part was almost even too corny for me—until I remembered I once listened to "Forever" 22 times on repeat.
G/O Media may get a commission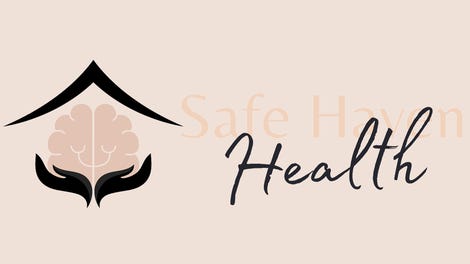 Addiction counseling
Safe Haven Health
Uncle Jesse is still as hardcore of an Elvis fan as he was in the first show, when he would spend nights performing as an Elvis impersonator. In Lifetime's The Unauthorized Full House Story, we learned that Stamos, an Elvis fan as well, asked series creator Jeff Franklin if he could change the name of his character from Uncle Adam to Uncle Jesse, as a homage to Elvis's twin brother who passed away at childbirth. Fuller House resurrects Jesse's love for The King by putting DJ's baby, Tommy, in a miniature Elvis suit.
Aside from the Elvis obsession, there are other familiar quirks that Stamos brings to all his television characters, sometimes allowing them to crossover. Like his character in Grandfathered, Uncle Jesse is still a bit vain and concerned with his appearance. "You guys teased me about the hair cream and all the moisturizer I used to use. Look at my face, it's like a baby's butt and I've got a beautiful mane," Jesse happily announces. Sadly, there's no sign of Mr. Goodpart, Uncle Jesse's favorite comb.
Even though Michelle isn't around to mutter "You got it dude," the rest of the cast delivers their characters' most memorable sayings. Stephanie directs a "How rude!" at Kimmy Gibbler, Joey slips in a "Cut it out" and Jesse makes sure to drop a "Have mercy!"
Though at times it can provoke an overwhelming feeling of nostalgia, Fuller House's role-reversing premise—with the now-adult Tanner-Gibbler women joining forces to raise the kids together—works well. And even though Uncle Jesse is only in the new show for two episodes, it's enough to satisfy the appetite of this obsessed John Stamos superfan.
---
Image via Netflix.