Lack of diversity on HBO's Girls, the surprise success of Scandal and racist rants over the casting of The Hunger Games share a pervasive theme that runs among these and many other conversations: The limited exposure and roles for actresses of color and more specifically, the belief that audiences won't identify (read: pay to see) women of color carrying a film or television show that's not a Black (or Latin or Asian) show. One niche area that we seem to miss when we discuss the dearth of racial representation is TV shows for kids.
Most Americans are familiar with the social boundaries Sesame Street crossed and the Children's Television Workshop must be praised for showing multi ethnic people and puppets getting along without stereotypes for 44 years. Other shows for preschoolers followed suit and our special little snowflakes were immersed in wonderfully diverse TV shows, until they were too old for them. When kids reach their tween years (8-12), they lose interest in "kiddie" shows but find interest in basic cable sitcoms.
As a mother of two (bi-racial) tweens, aged 8 and 11, channels, Disney Channel and Nickelodeon, in any or all of their incarnations (Disney, Disney XD, Nick2, TeeNick, etc.) are on a television in my home at any given time the children are present. I must say that to my surprise there are quite a few shows, some even entertaining that feature a girl or boy of color in a leading role. The majority of these shows feature African-American and multiracial girls (and boys) as protagonists, but Asian and Latina girls and young women are also featured as leads, as well as important members of ensemble casts. Of the two basic cable networks, Nickelodeon and Disney, I have to say that Nickelodeon offers superior writing, acting and multi-ethnic casting that does not reek of stereotyping or tokenism. Nickelodeon shows tend to be smarter and funnier and there are even programs I might watch on my own if I hadn't already seen all of the episodes twenty-five times each. Interestingly, quite a few of the most popular shows on Nick are produced by Dan Schneider, whom you may remember as Dennis from the 80's sitcom Head of the Class, which featured Robin Givens and a multi-ethnic cast of high-school nerds. Disney has a few enjoyable shows, but I find that I need to keep a pair of pliers nearby to un-roll my eyes at some of the blatant stereotyping. Still, several Disney shows employ young actors of color and the network continues to diversify its programming.
The majority of live-action sitcoms made for the 7-14 year old audience are never going to win Emmy awards. The pre-teen and teen storylines are predictable and banal, the acting often abysmal and the writers clearly "phone in" their scripts. However, the shows are marketed to a mainstream audience and there are quite a few shows that feature black or biracial girls as leads and they typically shy away from stereotypes or eye-rolling tropes. These are roles that could be written for any girl and though most of the stories are about middle class kids, they have universal appeal in their themes of acceptance, friendship, honesty, family and teamwork.
G/O Media may get a commission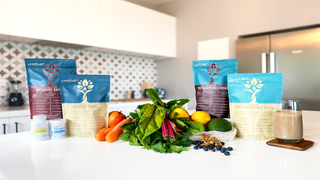 While shows made for kids 7-14 are hardly big financial or artistic draws, I have a theory about why they are sociologically important: If this generation of kids regularly watch and enjoy shows that feature multi-ethnic casts, that center around girls of color that are universally accepted in their worlds as intelligent, funny, talented and beautiful, then when they are adults who earn and spend their own money on films, they will happily pay to see these same and other actresses of color on the big screen.
I decided to profile 12 mainstream kid-coms that are both currently airing and feature multi-racial casts that generally get it right. And so , I give you my Top Ten Mainstream Kid Shows That Feature Girls Cf Color As The Leads:
10. LabRats & Pair of Kings
I give these two shows a spot at number 10 because even though the leads of both feature boys of color, the shows are both about interracial families.
Labrats (Disney XD) is about Leo (black) kid who finds out his new, super rich and super genius (white) stepfather has 3 lab-grown teenaged super humans that live in his basement. Leo is kind of a nerd and socially awkward, but he finds that his new step-siblings have never interacted with other kids, so they're worse off than he is, but they all manage to help each other fit in. The reason I love this show is because the parents met on an online dating site, they never even mention the fact that they are interracial, the black characters are not at all stereotypical and Leo's mom is even played as "hot." Also, Hal Sparks plays Leo's stepdad and I have a tiny crush on him.
Pair of Kings (also Disney XD) is a show that I don't particularly enjoy because it's pretty stupid, however, it also features a biracial family. Essentially, the show is about a set of teenaged fraternal twin brothers, (one white and one black) who are being raised in Chicago by their uncle when they find out that they are actually heirs to the throne of the (fictional) Polynesian island of Kinkow. The Royal advisor brings them back to Kinkow to allow the rightful king to rule, but because their birth records have been lost, they must rule together as Joint kings because the eldest can't be determined.
The premise is silly, and the writing even worse, but the show does employ a whole lotta multi-ethnic folks. I often find my mind blown when I see the cast — they are all supposed to be playing Polynesians, but the cast is comprised of Mexican, Asian, Italian-American and African-American actors. I enjoy the creative take on genetics in this show and the fact that the racial phenotypes are not discussed. I like to think that Disney just had the audacity to say "screw-it" when it came to racially specific casting, but I assume that they likely said "well, they're all tan, so let's go with this group."
9. Austin & Ally
Though the title suggests that it's about Austin and Ally, it's an ensemble cast with four main characters. Latina actress Raini Rodriguez, who plays Trish, Austin's manager, really steals the show, which is about teenagers in Miami who are working together to launch the career of Austin Moon; a Cody Simpson lookalike and overnight YouTube star. Austin meets Ally, a teenage songwriter who is painfully shy and they decide to work together because she is a brilliant lyricist. Dez is Austin's geeky (Ron Weasley lookalike) friend who serves as his creative team and produces really awesome videos for Austin. Rodriguez is the best actor; Trish is the most compelling character on the show.
Unfortunately I dislike the show as a whole; mainly because of the acting, but also because Trish is relegated to being the funny [read: fat] sidekick who can't hold down any of her part-time jobs. Trish is neither slim nor a conventional beauty and she has a new job every week because she gets fired after three days because she is lazy and doesn't actually do any work. If there's an opportunity for her to get free food at one of her jobs, she jumps at it. I grit my teeth and point out to my kids that Trish is dedicated to Austin's career and works hard for him as his manager and hope that instead of stereotyped behavior and fat-shaming, the show's creators feel that Trish is just too good for crappy mall jobs and should be a high profile agent. Raini Rodriguez also had a supporting role in Disney's theatrically released movie Prom last year.
8. Suite Life of Zach and Cody
Like Austin & Ally, Disney's The Suite Life is mainly focused on the titular characters, twin Brothers Zach and Cody, who create hijinks in the Tipton hotel where they live with their single mom, a regular performer in the hotel's lounge. One of the main characters, who really steals the show, is London Tipton, played by Hmong and Thai actress Brenda Song. London is the spoiled, super-rich and super out-of-touch only daughter of the hotel's owner, Wilfred Tipton. London lives in a suite in the hotel and is looked after by the hotel staff. London is very ditsy and hates school (not at all how Asian characters are often stereotyped) but Brenda Song plays the part so endearingly well that you just can't hate her, despite how rude and spoiled she is supposed to be.
I appreciate the fact that London's ethnicity is never mentioned and that London's father is never seen. I make the jaded assumption that she's adopted, but I think my kids believe that the Tipton Hotel is just owned by an Asian family. The bad news is that there's a character called Mr. Mosby. Mr. Mosby, the hotel concierge, is played by black comedic actor Phill Lewis — channeling his best "Benson" impersonation. Mr. Mosby speaks with a Madonna style affect (faux British accent) and is quite an uptight nerd. I think it's all well and good to anti-stereotype Mr. Mosby, but he's playing a glorified servant and his character smells a little of eau de Uncle Tom to me.
7. Ant Farm
Ant Farm is about a group of sixth graders who attend a gifted school program called "Advanced Natural Talents" within a high school. The high school kids call them ANTS for short and many resent them being there. The ensemble is led by crazy-talented African-American singer/actress China Anne McClain (Check out her acoustic cover of Taio Cruz's "Dynamite") as Chyna, a musical prodigy and the most extroverted member of the ANTS. She wants to help her (white) classmates fit in with the other high school kids. Chyna is the cool kid and beside a neck move here and a "What you talkin' bout" there, doesn't play as the typical sassy black girl. She has crushes on boys of different races and has a tight relationship with Olive, her white best friend. Chyna's older brother Cameron, played by Carlon Jeffery, on the other hand, is pretty trope-tastic as the dumb, funny sidekick that delivers one-liners and physical humor. Jeffery punctuates every line or scene he has by makes faces like that black dude from Police Academy, but he isn't really funny.
So while Disney got a little closer with mainstream diverse casting, there are still too many stereotypes for my taste with this show.
6. Shake it Up
Shake it Up is a Disney show about two best friends in Chicago who dance on a local TV dance show. Rocky, played by actress Zendaya (Coleman) who is bi-racial (her father is from Zimbabwe and her mother is of Dutch descent) and CiCi, played by white actress Bella Thorne (who happens to be a dead ringer for 80s-era Tawny Kitaen). The two girls are polar opposites, but BFFs despite their differences. Now since its Disney, there are some stereotypes, but those wily producers shook it up by doing a stereotype switcheroo on us. You see, Rocky is an "A" student, has a traditional nuclear family with a surgeon father, an (undisclosed) professional mother and a funny, cute and supportive big brother (played by Dancing with the Stars castoff black/Filipino actor Roshon Fegan) and they're BLACK!! But wait, it gets crazier. CiCi is a poor student, with no academic skills, being raised in a small apartment with a troublemaker little brother by a blue collar (cop) single mom- and they're WHITE!
I have to admit, sarcasm aside, that I do, on some level, enjoy the trope switch on Shake It Up, but I also feel that it's contrived. The show is not well-acted and the characters tend to be very whiny and spoiled, but the lead actresses are talented singers and dancers. I hope they both escape Disney and make successful careers for themselves.
5. Victorious
One of my children's most favorite shows at the moment is Nickelodeon's Victorious. It's about a group of kids who attend a performing arts high school in California. A comedic version of Fame. Victorious stars actress and singer Victoria Justice, a knockout with dark hair and olive skin. After some searching, I found that her mother is Puerto Rican. I enjoy Victorious, and it is one of the most popular shows on Nick so I am glad I can include it in this list. The acting is quite good, the plots are sometimes silly, but always funny, and the singing is really fucking good. I'm not ashamed to say that have several Victorious songs in my workout playlists. (They recently performed a song called "Take a Hint" — I think if Ke$ha recorded it, it would be a huge hit.) The characters include Tori Vega, played by Victoria Justice, and her best friend Andre, played by African-American actor/singer Leon Thomas. Ethnicity is never a factor in the show; I believe that the Vegas are implied to be Latino, though they don't talk about it. Andre's grandmother has been featured on an episode or two and she's a little bit "Medea", but mostly an exaggerated old lady who's scared of things she doesn't understand, like video-chatting. Overall, Victorious gets it right.
4. Rags (Nick Movie)
Both Nickelodeon and Disney have musical TV movies coming out this summer and both star African-American Kids. I am preemptively including Nickelodeon's movie in my list of good shows.
Rags is a reverse-Cinderella story where Charlie, played by actor Max Schnider
(who is Jewish, according to his Wikipedia page, but he looks like he could be Asian as well, admittedly only by my visual speculation) is an orphaned mega-talented singer/songwriter, living with his evil step-father and step-brothers dreaming of being recognized. Charlie meets Kadee (played by African-American actress Keke Palmer), the daughter of a music mogul who also wants to have a career of her own. The two team up and, I'm guessing, super stardom ensues. Though this movie hasn't premiered as if this writing, I know that it will likely be very good. It's produced by Nickelodeon and stars actors that appeared in my number 1 and number 2 ranked shows.
On the contrary, Let it Shine is Disney's contribution to this summer's music-oriented movies, and it does not appear to be racially diverse, but it is about an African-American family. Let it Shine stars Tyler James Williams, who played Chris Rock's younger self in the series Everybody Hates Chris as Cyrus, a teen songwriter and rapper who enters a contest with his best friend Kris for the chance to get his song performed by rising star Roxie. Roxie just happens to be a former classmate of Cyrus and Kris and both boys have a crush on her. Roxie's persona is mostly manufactured and she is made to use a vocoder/voice synthesizer a la Lil Wayne, though she has true talent. Cyrus is competing with his best friend for both the contest and the love of Roxie, and Cyrus' father is dead-against him being involved in hip hop because he is a Pastor and hip hop is the devil's music. Where are those eyeball pliers again?
Let it Shine stars some good African-American actors, so I'll give it credit for that. I think it could also present an informative look into the music industry. But the plot is so TIRED and predictable, never mind the screaming stereotypes. There is a character called "Lord of Da Bling." I kid you not. Of course Lord of Da Bling is the local rap battle champion, who, no doubt, sweats machismo and Colt 45. The name "Lord of Da Bling" is seriously bad. I imagine some Mitt Romney type producer coming up with the most "hood" name he could think of. I can't even say it without enunciating every syllable. Eyes are rolling again.
3. Wizards of Waverly Place
Officially out of production, but always in re-runs, Disney's Wizards, is probably one of the network's best shows when it comes to depicting a multiethnic family. Latina superstar Selena Gomez stars as Alex Russo, a teen girl dealing with school, family, friendships, boys, and being a wizard. It took me a few seasons to appreciate Wizards, because I really disliked Selena Gomez's character Alex; she was rude, bratty, and selfish. Every episode followed the same format: Alex would hatch some horrible scheme to get away with doing something she wasn't supposed to (usually involving the use of magic) and by the end of the episode, she'd be busted, given a warm lecture about right and wrong and urged to apologize to those she hurt. The problem? She never really learned her lesson — she just did it again in the next episode! Ok, Ok, it is a situation comedy and Alex's antics are part of the situation, blah, blah, blah.
But Wizards is ranked in the top 3 because it stars Latin-American actors and respectfully portrays Mexican-American culture. The Russo parents are comprised of a white dad, played by David DeLuise, and a Mexican-American mom, played by Maria Canals-Barrera. The storylines include aspects of Mexican culture, but they're almost never stereotypical, and if they are, the stereotypes involve speaking Spanish or cooking Mexican food, rather than negative Latin tropes. Another really interesting facet of the show centers on the fact that Mrs. Russo is not a wizard and Mr. Russo is. The concept of a mixed family opens up the story to parental compromise, and on some level, how interracial families work; the characters address how cultural differences can be both problematic and wonderful at the same time without using actual race or ethnicity. The Russo kids also date vampires and werewolves, taking the mixing further. The teens' relationships often mirror the issues that their parents face. I'm not sure if this was intentional, but it does show that even with differences, people are people and have the same needs and wants regardless of ethnicity… or supernatural abilities.
2. How to Rock
Nickelodeon premiered How to Rock this winter and I can't get
its theme song OUT. OF. MY. HEAD. The catchy tune, "Only You can be You" posits:
"Only You can be you.
And only I can be me.
You always wanna be what you're not.
Can't you be happy with what you've got?
You're perfect the way you are
With your insecurities, doubts and scars.
Life's too short to worry.
Don't you know it's true?"
The show follows the life of teenager Casey Simon, (played by Cymphonique Miller, daughter of rapper/mogul Master P.) and her fall in social status at her high school. Casey was the leader of the "Perfs", the most elite clique of mean girls in her school, but she was ostracized from their group when she got braces and glasses, and no longer fit in with their look. Casey looks for new friends and begins to showcase her talents as a singer/songwriter, ultimately becoming the lead singer of Gravity 4, a band formed by some non-popular kids. The kids in Gravity 4 are against Casey joining at first because she's still got the Perf attitude and thinks she's superior to everyone. But they let her join because they need a lead singer and Casey is really talented. Then Casey's braces come off, and she gets contacts. Suddenly the Perfs want her back to front a band they've started. Realizing who her true friends are, she stays with Gravity 4, they rename the group Gravity 5 and work on their music as a team.
The show focuses on the social lives of the kids in Gravity 5 rather than their families. Themes of popularity, friendship and self-acceptance drive each episode. During this first season, Casey is taken on a journey of self discovery; learning that looks aren't eveything and that everyone has something to offer the world. The cast is lead by Cymphonique, who is African-American and Max Schneider, as mentioned above in Rags. The key for me with this show is that again, ethnicity isn't a "thing." The two most popular and sought-after girls at the high school are young women of color. Casey is black and not a size 0. And the evil leader of the Perfs, Molly, is played by Samantha Boscarino, who is Ecuadorian. Casey has suitors of all races and is considered as or more attractive than the thin blonde, blue-eyed members of the Perfs, especially because she continues to evolve as a kinder person. The show overall isn't terribly original, but the fact that they openly portray a truly talented black girl as being very socially desirable sends a strong message.
1. True Jackson, VP
True Jackson,V.P. ran on Nickelodeon from 2008-2011 and I actually felt a loss when it stopped airing. True, played by the beautiful and talented African-American actress Keke Palmer — seen in Akeelah & the Bee, is a teenaged girl selling sandwiches in the fashion district wearing her own adaptations of the latest looks from the fashion house Mad Style. Max Madigan, the CEO of Mad Style, spots her, loves how she's tweaked the clothes, and offers her a new job — as Vice President of Mad Style's Youth Apparel Division. True accepts the position and brings along her best friend, Lulu (played by Filipino actress Ashley Argota), as her assistant.
The show centers on the goings-on at the fashion company, with the plots mainly driven by the rivalry True has with Amanda, a senior designer at Mad Style. Both Amanda and True are conflicted about each other: True idolized Amanda as a fashion icon before she started working for Mad Style, but now knows she's a really difficult and unpleasant person. Amanda is offended by True's teenage presence and clout at the company, but actually knows that True has talent. The subplots often revolve around the funny way Lulu sometimes messes things up, only to fix them before anyone notices, and True's infatuation with Max Madigan's nephew and mailroom worker, Jimmy. Jimmy likes True too, but there is a strict anti-fraternization policy at Mad Style, so they must hide their requited affection.
True Jackson is another show in which a racially diverse cast and interracial dating are not a "thing." The characters are all just teens trying to figure out life, love and friendship. I like how Mr. Madigan is really supportive of True and always has her back. True, despite having a high-profile job, always stays grounded and works to do the right thing. Keke Palmer is one of those talents I expect to see doing big things in the next few years. But for now, I'll catch her in reruns on TeeNick and BET.
---
Angela Hunt is an educator and administrator for a mid-sized university in Wilmington Delaware. She is an African-American mother of two whose academic studies in sociology, education and child development piqued her interest in this topic.