In a new interview, Amber Tamblyn says she's been having "difficult" #MeToo-related conversations with men, including her husband David Cross.

The actress sat down with Sam Sanders of NPR's It's Been a Minute for an interview released on Tuesday, during which she discussed her recent debut novel about "a serial female rapist who preys on men," her role in founding the Time's Up legal defense fund advocating for women in the workplace, and the #MeToo-related conversations she's been having with the men in her life.
"It's just a continual sense of getting them to open their eyes and getting them to see either how they're helping or not helping," said Tamblyn. "[Men] don't realize how systemic of a problem it is until you point it out to them."
One of the men she talked about in the interview is Cross, who came under fire over the past year for his treatment of women colleagues. In 2017, actress and comedian Charlyne Yi tweeted that Cross said a bunch of racist shit to her when they first met, including but not limited to: "What's a matter? You don't speak English?? Ching-chong-ching-chong." In May, Cross participated in a New York Times roundtable with the Arrested Development cast in which he, Jason Bateman, and Tony Hale downplayed Jeffrey Tambor's verbal outburst at Jessica Walter moments after she recounted the incident.
"Believe me, [David's] eyes are open to that now if they weren't before," said Tamblyn. "He's aware [that he wronged Charlyne Yi], and he's aware that the same thing goes for talking over Jessica Walter recently."
G/O Media may get a commission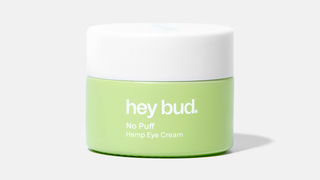 15% off
Hey Bud - No Puff Hemp Eye Cream
Tamblyn didn't specify whether she's talked to Cross about the sexual assault allegations made against Jeffrey Tambor by Transparent cast and crew members, which led to Tambor's firing from the Amazon series.
Last fall, Amazon began an internal investigation into a sexual harassment claim by Tambor's former assistant, actress Van Barnes. Following reports of the investigation, Transparent actress Trace Lysette accused Tambor of making "many sexual advances" toward her, one of them allegedly physical. Transparent co-star Alexandra Billings said she witnessed some of these inappropriate exchanges and testified to their existence in a personal essay for HuffPost. After Amazon fired Tambor, Cross came to his Arrested Development co-star's defense. "There are a number of us who stand behind [Jeffrey Tambor]," he told AM New York after Tambor's firing, "and I am one of them."
Perhaps it's not fair to expect Tamblyn to speak up about Barnes and Lysette's accusations. But given the content of the interview—sexual assault, workplace harassment, her role in founding Time's Up, #MeToo, and Jeffrey Tambor's treatment of women coworkers—it strikes me as odd that she did not, especially when she did so for Charlyne Yi and Jessica Walter. "I hold a right to privacy," Tamblyn told Sanders. "You better assume that I'm having difficult conversations with my husband about [#MeToo] just like all women are."
I see her point—there's no way of knowing everything she and Cross talk about in the privacy of their home. Jezebel reached out to Tamblyn's publicist for comment. We will update this story if we hear back.