Allison Williams attended a screening of the new Vogue documentary The First Monday in May dressed like deep space pirate captain at their first cotillion, but Anna Wintour's attention has always been all on her husband, CollegeHumor founder Ricky van Veen.
According to Page Six, it was revealed that the guy who pisses Anna Wintour off in the trailer for the doc is clearly van Ween. Allison Williams agrees, because she tossed Wintour's words right back at her in this Instagram post:
She writes:
At a screening of The First Monday in May last night...it's SO good. And I say that even though a certain someone supposedly gets shade for being on his phone too much...(*cough*HUSBAND*cough*)
G/O Media may get a commission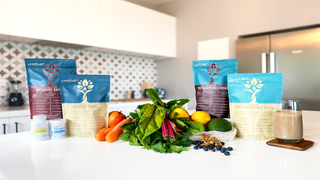 She seems proud.
Image via AW.
---
Contact the author at aimee.lutkin@jezebel.com.