Ana Maria Archila, one of two women who confronted Jeff Flake after he said that he would vote to confirm Brett Kavanaugh to the Supreme Court, will be Alexandria Ocasio-Cortez's guest for the State of the Union, the Intercept reported on Monday.

Archila, who is a constituent of Ocasio-Cortez's and co-executive director of the Center for Popular Democracy Action, shared her own sexual assault story for the first time alongside fellow protestor Maria Gallagher when she confronted Flake, demanding that he explain his support of Kavanaugh. In a video that went viral, Flake demurred, staring at his shoes in the corner of the elevator.
While Flake eventually voted for Kavanaugh, he pushed for an FBI investigation soon after Archila and Gallagher stopped him in the elevator, delaying the nomination.
Archila will now return to Capitol Hill as Ocasio-Cortez's guest. She told the Intercept that the invitation will bring her protest back "into the imagination of people again."
"I just feel particularly moved that in her first participation in the State of the Union, she is inviting me to join and inviting that moment of the elevator, my confrontation with the men who do not understand the life of women and the lives of people who are not in power, that she's inviting that into the imagination of people again."
G/O Media may get a commission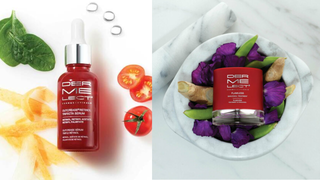 Save $19
Retinol Renewal Kit
As Archila said in a statement back in September, Flake "claims to support civility, but has proven today that he would rather ignore women's stories and support a disrespectful sexual abuser than stick to his values." On Tuesday, Archila won't be ignored, either.