In a provocative profile from The Guardian, actress and Love & Friendship star Chloe Sevigny reflects on her past work with controversial figures like photographer Terry Richardson—who has been accused of sexual assault—Larry Clark, and Lars von Trier. Cumulatively, her experiences have left her with "total disdain for directors."
But as The Guardian notes, Sevigny parses her distaste for "auteurs" from accusations that Richardson, Clark, and von Trier have "[exploited] their (invariably youthful, female) subjects":
"'I don't know if I'd call them exploiters,' Sevigny says carefully. 'What I would say is that the most damaging thing about working with so-called auteurs is that I now have a total disdain for directors.' She grimaces. 'And it's very strong, very deep. It's made me not enjoy acting so much any more. Writer-directors, in particular, are really hard to work with. And for so many years, that's who I worked with.'"

Sevigny has worked with Richardson is especial intimacy; during one modeling session in 2011 she dressed as him and, while in costume, kissed him during the shoot.
Much earlier, in 2003, Sevigny threw herself into another controversial project, the film Brown Bunny. Entered at Cannes that year, it "bowed out at the...film festival to a torrent of catcalls," and was particularly side-eyed for Sevigny's un-simulated performance of oral sex on star and writer-director Vincent Gallo (with whom she may have also been involved).
G/O Media may get a commission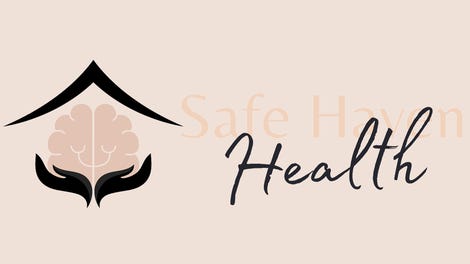 Addiction counseling
Safe Haven Health
Although Sevigny was reportedly dropped by her U.S. agency, William Morris, for the film, she emphatically contradicts this rumor. From The Guardian:
"What happened was that her original representative left to become manager, and she didn't hit it off with the agent who stepped in. 'I mean, I really liked the new guy, but he treated me like a kid sister, and his tastes were different from mine, and we couldn't find a dialogue. So, I left,' she says flatly. 'I mean, I left them. They didn't fire me.'"

That said, Sevigny found no enjoyment in the "manufactured media hysteria" spurred by The Brown Bunny. "I think Vincent is very good at whipping up hysteria," she remarks. "He enjoys all that, but it was not so much fun for me. Not fun when it was happening and still not so fun now. Really not."
Lately, television has seemed a more hospitable venue — among her other accolades, Sevigny won a Golden Globe for her performance in Big Love. The medium circumscribes the director's power, "[preventing] them from behaving like tinpot dictators." Given Sevigny's long-cultivated distaste for directors, it's understandable that she would prefer work that privileges the writer or producer instead.
And yet, she has not abandoned film and in fact has been engaged in a number of projects, including her directorial debut, the six-minute-long Kitty, "which will be unveiled at Cannes next week." She voices an interest in spearheading future projects, too. The influx of paychecks has helped.
"Now I have a comfortable home that's all paid for, it gives me some freedom," she says. "I figure I can do what I want."
Read the rest of The Guardian's profile of Sevigny here.
---
Image via Getty. Video via YouTube.