Islamic militants continue to work to keep girls in Afghanistan from getting an education. In the past two weeks, there have been three separate attacks using poison, sending over 100 girls to the hospital.
This past Monday, 61 students and one teacher from the Hora Jalaly high school in northern Afghanistan were hospitalized with symptoms of possible poisoning. They complained of irritability, weeping and confusion, and several girls fainted. "There was a strong smell, like flowers in the hallway. I fell down and woke up in the hospital," said 18-year-old Zahera, according to UPI. Many other students noticed the smell, but did not go to the hospital until after they had gone home. Another student said she felt dizzy, and her eyes stung, hours after the attack.
On Tuesday, a similar attack occurred at a school in northeastern Afghanistan, the Associated Press reports. At least 84 girls were admitted to a hospital with headaches and vomiting. The students were lined up outside their school on Tuesday morning when they noticed a strange odor. One girl collapsed, and the school's principal, Mossena said they "took her inside and splashed water on her face." Several other girls started fainting, and Mossena sent all the students home. Soon after, Mossena fainted. She awoke later in the main hospital in Muhmud Raqi, where at least 98 patients from her school had been admitted. Along with the 84 girls, 11 teachers and at least two cleaners were hospitalized, and another 30 students were being monitored to see if they developed symptoms. Five of the girls briefly slipped into comas after falling ill, CBC News reports.
This was the third such attack in the past two weeks. The first occurred late last month in Parwan, where dozens of girls were sickened by what officials said were strong fumes or a possible gas cloud. "The enemies of Afghanistan are behind this poisoning," said Kapisa education director Abdul Gani Hedayat ("enemies of Afghanistan" being the government's typical term for the Taliban). "I am 100 percent certain it is poison," he said. "Ninety-eight people suddenly fell sick. This isn't something that happens just normally."
Not everyone is convinced the attacks were the work of the Taliban. The apparent poisonings have all occurred in northern Afghanistan, which is apparently not as opposed to the education of females as the more conservative southern regions. In the past year, there have been several attacks on schoolgirls in southern Afghanistan by militants trying to deter women from attending school. They have previously sprayed acid in girls' faces and burnt down schools in efforts to terrorize students and teachers. However, the New York Times reports that no one group has yet come forward to claim responsibility, which has lead some to speculate that the attacks may have been actually caused by mass hysteria.
G/O Media may get a commission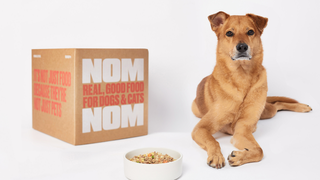 A Parwan official suggested that the illness may have been brought on by students observing the first girl who fell ill. He said that there is no evidence currently that the students were poisoned, although they are still awaiting results from blood tests. Although this may seem far-fetched, Amir Shah and Heidi Vogt for the Associated Press report,
Research has borne out the possibility of a psychological cause. At a Tennessee school in 1998, dozens were hospitalized for dizziness, headaches, nausea and shortness of breath after a teacher noticed a gasoline smell in a classroom, according to a study in the New England Journal of Medicine. The study found that there had been no toxic exposure and that the sickness appeared to be psychological, noting that the symptoms were subjective.
Despite doubts about the most recent attack, students are still afraid to return to school. "I'm going to be scared when I go back to school. What if we die?" said 11-year-old Tahira.
Apparent Poisoning Hospitalizes 84 Afghan Girls [AP]
New 'Poisoning' Hits Afghan Schoolgirls: Officials [AFP]
Afghan Girls' Poisoning Being Probed [UPI]
Afghan Authorities Probe Another Possible Schoolgirl Poisoning [CBC]
Third Afghan Girls' School Experiences Sudden Illness [NYT]
84 Afghan Girls Hospitalized In Apparent Poisoning [AP]