Over on Copyranter yesterday, there was a Trojan ad in which a pig shoots a cum-shot-looking load of tanning lotion onto a woman's back. The point of the ad is that human men are not swine and therefore jizz into a condom. Only pigs spooge on your back! Sure, it's a condom ad, anything goes. But Trojan is not the only company using images straight out of porn flicks to shill their products.
There's LAMB: Gwen Stefani, in orgasmic throes, whispering the words "I want you all over me." What about American Apparel? Or, you know, American Apparel? Sex sells, they say. Nudity in advertising is nothing new (see: Obsession and such). But what is up with all the ejaculation in your face? Somehow, the newer ads seem misogynistic, rude and degrading. Are we living in an age where everyone's only interested in their own orgasm?
Trojan, 2008
G/O Media may get a commission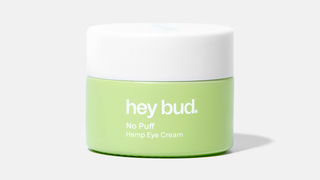 15% off
Hey Bud - No Puff Hemp Eye Cream


Lamb, 2007


Obsession, 1987


Chanel, 1984


Trojan Slips Piggish, Sloppy Cum Shot Into Ad In Fitness Magazine [Copyranter]

Earlier: Is Rubbing Cum All Over Your Face The Secret To Eternal Youth?

Bukkake Alert

A Letter To American Apparel's Latest Spokesbottom, "Kristen"