Since Mad Men is set in the '60s, a tumultuous time in American history, with major shifts in the roles of (and attitudes toward) women and black people, it will be interesting to keep an eye on Don Draper's new secretary, Dawn Chambers — both black and a woman. Unlike Carla, the housekeeper Betty Draper employed while still married to Don, Dawn works at the ad agency — SCDP's first African-American employee.
In an interview with the Los Angeles Times, Teyonah Parris, who plays Dawn, admits:
I realize a lot of responsibility comes with this role.
In the past, interactions between the main characters and black characters have been relatively limited: Besides Carla, there was Hollis, the elevator operator; Sheila, Paul Kinsey's ladyfriend; Toni Charles, the Playboy Bunny Lane Pryce fell in love with. None of these characters were even close to being seen as equals to the folks who work at the agency. And while Don has gone through quite a few secretaries — he even married one — Dawn's position, as Don's go-to gal, has a teeny-tiny hint of power. After all, that's where Megan came from, and, as Peggy tells Dawn: "I was his secretary, you know… I was discovered." Then again, when Peggy asks Dawn if she wants to be a copywriter, Dawn says no: "I like my job."
Like Dawn, Teyonah Parris isn't sure what the future holds, but has great hopes (even though Matthew Weiner hasn't told her anything):
Coming into this, I didn't have any expectation of what it would be because they don't let on to anything. I didn't come in expecting to change everything over night. I was OK with whatever they were giving me because I really had no clue. I wasn't expecting much because they weren't giving me much.
G/O Media may get a commission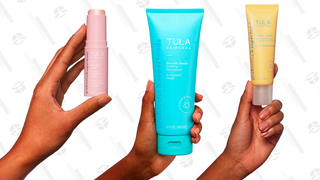 But Parris does take cues from her wardrobe: "My character comes in the first episode and has a skirt below her knees that is wool fully covered with ruffles. That says a lot to me about who she is." Parris adds: "Those pointy bras, I had to get used to them."
Getting to know 'Mad Men's' Dawn, the office's first black employee [LAT]
'Mad Men's' Teyonah Parris: Pointy bras take getting used to [Zap2It]