For three seasons, the appeal of Bravo's Vanderpump Rules was having no one to root for. As Clover Hope previously wrote about the series' cast of bartenders, hosts, and servers (who all work at Lisa Vanderpump's West Hollywood restaurant SUR), "Everyone cheats. Everyone lies. Everyone's a sucky friend." Then, in season four, in walked new hostess Lala Kent and—messing with the successful formula of the previous seasons—she was actually likable.
While, granted, there's a low bar for likability in a world where cheating on your girlfriend a mere two times makes you the most desirable man in the group, Lala—with her newfound love of The Fountainhead (a book "about architecture and architects") and magnificent cleavage that constantly needs adjusting—has embodied a near perfect reality TV heroine.
From the moment she arrived at SUR (which, lest you forget, is an acronym for Sexy Unique Restaurant), Lala was an outcast amongst her fellow female employees—the only obvious reasons being that she's younger than them, prettier than them, and not particularly willing to play along with the original SUR crew's bullshit.
Katie Maloney—who began the series as the bland human-shaped blob that Stassi (the former queen villainess) would vent to, before slowly evolving into a slightly meaner but equally bland human-shaped blob that (excitingly) is engaged to a man who she won't have sex with—seemed particularly upset with Lala's presence, immediately dubbing her a prostitute and ratting her out to Lisa after it was revealed that Lala's upcoming "modeling job" in Italy was really just an excuse to go hang out on a rich dude's yacht.
While a lesser woman would have shrunk into the corner, Lala—clearly cast for her confidence and brazenness—kept her cool, saying, "Obviously I'm not getting paid to have sex...[even though that] would be dope."
G/O Media may get a commission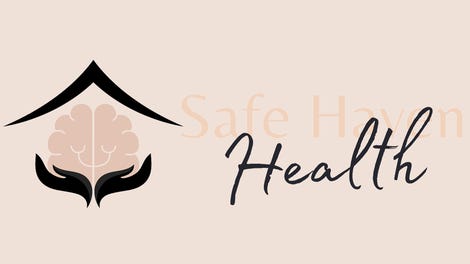 Addiction counseling
Safe Haven Health
Later in the season, when Kristen, our favorite unhinged lunatic, calls her a "ratchet whore bag," Lala responds, "I don't mind ratchet. I am a little bit ratchet. That's not really offensive. The whore thing, it's like, pick up a dictionary, bitch."
Not only is she the dark horse that you can't help but bet on—she's funny, too.
Strengthening her appeal to viewers, Lala is sweetly vulnerable beneath her tough exterior. When the going gets tough, the girl gets going back to her mom's house in Utah because that's where the love is. She's a self-proclaimed girls' girl—something the fellow women of Vanderpump Rules might argue against (based solely on Lala's habit of swimming topless in mixed company), but I'm inclined to believe her. Sure, she flirted with Jax even though he has a girlfriend named Brittany, but Jax—a noted liar—told her that he was single. And when the time came to fess up, Lala went directly to Brittany and told her everything while Jax interjected with absolute falsehoods. Ultimately, dim-witted Brittany chose to believe her boyfriend. Despite Lala since being proven right, Brittany refuses to apologize.
Like any true hero, Lala has her flaws. (Was Odysseus perfect? I think not.) She has a tendency to talk hood in a way that gets more than uncomfortable, she gets sloppy drunk, and—worst of all—she's sexually attracted to Jax and the equally despicable James (a SUR busboy/DJ who refers to himself as "the white Kanye West").
But, if anything, those flaws only make her more endearing. While her choice in mates is highly questionable, she at least knows the value of a fuck buddy and is unshakably sex positive. Her drunkenness leads to mistakes, but it also gifts us beautiful moments, like the time she interrupted Kristen's longwinded speech at Katie and Schwartz's engagement party with a slurred "Can we wrap it up?," thereby echoing the thoughts of viewers everywhere. Later at the same party, she shoves Kristen and tells her to sit the fuck down. If that's not heroism, I don't know what is.
Tonight, Bravo airs the first of three Vanderpump Rules Season 4 reunion episodes. If you follow the staff of SUR on social media, you'll know that tensions haven't cooled since the season finale and previews show Lala and Kristen going head-to-head as Andy Cohen, getting richer by the second, struggles to keep the grin off his face. It's a beautiful thing—especially considering Lala's insane makeup and what I hope might be her new alliance with Ariana, the show's only other (occasional) voice of reason.
So does the presence of a genuinely likable heroine destroy what made Vanderpump Rules great to begin with? I don't think so. While Lala might be far and away the easiest to root for, there's still plenty of room to debate about which member of SUR's gross and vacuous staff is the most loathsome. (Kidding, of course. It's obviously Scheana.)
---
Image via WWHL/Bravo.