The 2008 Republican National Convention arguably belonged to Sarah Palin, who gave the speech that (thankfully) would later prove to be the apex of her political career while her daughter Piper (awesomely) styled her baby brother's hair by licking her hand and rubbing it on his head. Will the 2012 RNC have a similarly powerful female-led moment? Let's meet the conservative women who might give us the next world-stopping convention speech. Some are rising party stars, others are long-established career politicians, and at least one has already become a hilarious Reddit punchline, but all of them are worth knowing — and paying attention to.
---
Mia Love
What's her deal? The mayor of Saratoga Springs, Utah, Mia Love is a rarity in her church, her state, and her party. A Brooklyn-born woman of Haitian descent, Love has expertly steered her city from a blink-and-you'll-miss-it blip on a map to a rapidly growing small city with the highest bond rating possible. She's the first ever black female mayor in the history of Utah.
Why she matters: Love won the Republican primary in Utah's 4th district with a whopping 70% of the vote. She's running against a 6-term Democratic incumbent.
When to see her: Tuesday night, she'll be speaking shortly before Chris Christie's keynote address.
Fun fact: Her birth name is Ludmya Bourdeau, and if elected, she has promised to infiltrate the Congressional black caucus and dismantle it. Her justification-
[Black members of Congress] sit there and ignite emotions and ignite racism when there isn't. They use their positions to instill fear. Hope and change is turned into fear and blame. Fear that everybody is going to lose everything and blaming Congress for everything instead of taking responsibility.
G/O Media may get a commission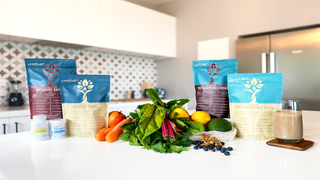 ---
Cathy McMorris Rodgers


What's her deal? McMorris Rodgers represents Washington State in the House of Representatives, and is the highest ranking Republican woman in Congress.
Why she matters: McMorris Rodgers was mentioned as a potential lady running mate for Mitt Romney, but it was not meant to be. Nonetheless, the four-term Congresswoman is a powerful force to be reckoned with, and is a bit of a kingmaker — her former aide Jaime Herrera Beutler is currently Washington state's other female member of Congress.
When to see her: Tuesday night, after Mia Love and before Chris Christie.
Fun fact: McMorris Rodgers gave birth to her son in 2007, becoming the first member of Congress to give birth while in office in over a decade. In 2010, she gave birth to a daughter. Her son was diagnosed with Down Syndrome shortly after birth, and the Congresswoman is a cofounder of the Down Syndrome Caucus.
---
Sher Valenzuela
What's her deal? The founder of First State Manufacturing who is currently running for office in Delaware. She'll be delivering a speech around the theme "WE BUILT THIS," which is a rip on a quote of Obama's on the role of government in helping businesses get established. Except rather than repudiating the President's maligned assertion — derp — Valenzuela's business received more than $2 million in federal loans and over $15 million in government contracts over the years. Also over the course of her "self-made" company's existence: emergency aid from the government, being declared a Socially Disadvantaged Business Enterprise thanks to Valenzuela's status as a Latina woman businessowner
Why she matters: Because this shit's hilarious.
When to see her: Tuesday, the same night as a good portion of the other women.
Fun fact: After Valenzuela was announced as a RNC speaker, the internet went to town. One Reddit user noticed that in her quest to build her company herself, without any help, she hadn't bothered to purchase the domain name for firststatemanufacturing.com, and thus a devastating internet takedown was born.
---
Susana Martinez
What's her deal? First female governor of New Mexico, first Latina governor in the US. Until 1995, she was a Democrat.
Why she matters: Young enough to be politically relevant for several election cycles, popular enough to be easily reelected. She's Latina, which means she has appeal for two groups with which the modern GOP often struggles.
When to see her: Wednesday, right before Paul Ryan's speech.
Fun fact: Last year, a New Mexico hairstylist announced that he'd no longer be doing Governor Martinez's hair due to her stance on gay marriage and civil unions — she's against both.
---
Mary Fallin
What's her deal? First female governor of the state of Oklahoma.
Why she matters: Earlier this year, Oklahoma was a hair away from having a personhood law on its ballot, but the Supreme Court struck it down. She's an extreme pro-life no-exceptions type politician — exactly the sort of person today's GOP loves to elevate.
When to see her: Tuesday night, ladies' night.
Fun fact: Last year, Oklahoma was experiencing a drought. Governor Fallin suggested that perhaps the solution was for everyone to pray real hard about it.
In the late 1990's, then-Lieutenant governor Fallin was accused of having an affair with one of her bodyguards. Weeks later, she and her husband divorced. The bodyguard later admitted that there had been "improprieties" and was allowed to resign without admitting whether or not the two had a full-on affair. SALACIOUS.
---
Nikki Haley
What's her deal? The first woman governor in the state of South Carolina, the second Indian-American governor in US History, a Tea Party favorite, and the youngest governor in the US.
Why she matters: Political nerds often mentioned her name as a possible Romney pick for the Vice Presidency, and her youthful age combined with her super far right, ideologue policies really fire up the GOP base. An engaging speaker who isn't afraid to go attack dog. Barring her throwing up all over herself, she'll be on Young Republican Pols to Watch lists for a good decade. A Ryan/Haley ticket in 2016 would force drive liberals to seek exile someplace where there are no newspapers or TV's.
When to see her: Tuesday night, shortly after Sher Valenzuela talks about how she didn't need any government help to establish that business the government helped her out so much with.
Fun fact: Her parents are Sikh immigrants from India. Her political foes call her Tricky Nikki. Because it rhymes! Get it?!
---
Kelly Ayotte
What's her deal? Freshman Senator from New Hampshire.
Why she matters: Mittens Romney, for months and months, kept dropping these Ayotte hints about his Veepstakes pick. She seemed perfect — a mother, very conservative, from the Northeast — but he went Ryan instead.
When to see her: Tuesday night.
Fun fact: Career as state Attorney General characterized by oddly zealous pursuit of Planned Parenthood.
---
Sarah Palin
Just kidding! She's not scheduled to speak this time.
Ouch.