A dress from Christian Dior's fall 2014 ready-to-wear collection keeps popping up, and there are some important things to note about this dress.
It was designed by Raf Simons
Katherine Heigl is wearing it one the August cover of Marie Claire (UK)
Anna Kendrick is wearing it inside the July issue of Elle (US)
Charlize Theron is wearing it on the June cover of Vogue (US)
The neckline is hideous and deeply unflattering
Boob-squashing is in full effect
The lacing looks like hockey skates
The lacing looks like knee-high Converse sneakers
The dress will be in stores in September and will, most likely, cost more than your rent
Since you rarely see the hemline of the dress, here's what it looked like on the runway:
But there's actually a slightly better version, and it looks like this:
G/O Media may get a commission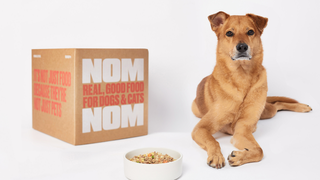 That is all.
Previously: Every Single Celebrity Owns The Dress That Won't Die
Runway images via Getty.