Summer 2009 has been a total bummer, crew. The news has been filled with loss, shock, sadness, and general insanity. But I am tired of dwelling on "the Summer of Death," so let's celebrate some happy things.
Happy Thing: Jon And Kate Fatigue America is getting really sick of these two! Once our beloved television shows start up again in the fall, and there are other celebrities/reality shows/actual sitcoms and dramas to talk about, maybe these two will go away forever and let their kids grow up in peace. Until then, we can all giggle a bit at Jon's heinous wardrobe.

Happy Thing: Amy And Tina Now that the summer is pretty much over, we're officially closer to having Tina Fey and Amy Poehler back on our television screens. Hilarity will ensue, and America will be whole again.



Happy Thing: Megan Fox Hosting The Season Premiere Of Saturday Night Live This, of course, means our Saturday Night Live threads will return, and also means we can keep a running tally of how many times she makes her patented SexyFace during the episode. It's the little things, you know?



G/O Media may get a commission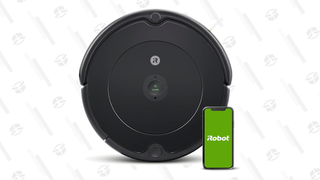 35% Off Black Friday Deal
iRobot Roomba 694 Robot Vacuum
Happy Thing: Sarah Palin Resigns And just think, a year ago today, as a matter of fact, John McCain introduced her to the world has his running mate. Never again will we have to see "Hottest Governor From The Coolest State" buttons.



Happy Thing: Panda Bears Not only do panda bears continue to be adorable, they are also Team Cake.



Happy Thing: Phoebe Price's Crazy-Ass Red Carpet Outfits. I have no idea who this woman is, or why she shows up at every event, but she never fails to bring the WTF to the carpet, and I love her for it.



Happy Thing: Secretary of State Hillary Clinton and her commitment to drawing attention to women's issues across the globe.



Happy Thing: The Return of Tim Gunn Without him, we were like lost souls, searching for Andrae at the Red Lobster.



Happy Thing: Fall Clothes It's going to get cold pretty soon, which means people will have to start wearing pants again, or at least wearing tights. Cute scarves, warm coats, and comfy sweaters are also right around the bend.



Happy Thing: Awards Season It kicks off in September with a Neil Patrick Harris-hosted Emmy Awards, and just rolls on from there. Red carpet gowns! Upsets! Nominations! Corny musical numbers! Good films released just in time for consideration! We have a lot to look forward to. Or, at the very least, a lot to mock and roll our eyes at, all in good fun. Bonus: Phoebe Price will surely show up in a crazy-ass outfit. Everybody wins!



Happy Thing: The Summer Is Over If this season was filled with despair for you, chin up: it's nearly over, and maybe, just maybe, the fall will give us more happy thoughts to run with.