A New Zealand high school teacher has resigned after his affair with an eighteen-year-old student was revealed. And he wasn't alone — a timeline of previous student-teacher offenses left us disgusted, disturbed, and weirded out.
According to Stuff, Rangi Ruru Girls' School teacher Gerard Coulson and the student began their relationship last year, while "working on a school production, believed to be Oliver, in which Coulson played Mr. Bumble." The relationship continued into this year, and the school found out about it, leading to Coulson's resignation and a "serious misconduct report" made to the New Zealand Teachers' Council. The strangest part of the story: "A mobile phone photograph of the pair in bed is believed to be circulating the school, with some pupils paying $2 to view it."
Stuff reports the story with an odd mix of vagueness and specificity (it is "believed" that "some pupils" paid $2?), but it's disturbing nonetheless, as accounts of teacher-student sex always are. Even more disturbing is Stuff's timeline of similar offenses in New Zealand in 2010 alone, a litany of student-teacher sex that goes from bad to worse. A sampling:
June: Married male teacher who had an intimate relationship with a year 8 girl he called his "first true love" was deregistered.
August: Male teacher was deregistered after having a sexual relationship with a depressed 16-year-old female pupil.
December: A married male teacher was deregistered after he "counselled" a pupil who had been in an incestuous relationship by having sex with her in his car and on a classroom floor during school time.
December: Married male teacher was suspended for 12 months after he sent a male pupil unseemly text messages including "wakey, wakey hand off snakey".
And one expert says these offenses "are just the tip of the iceberg, because students have told us they wouldn't feel confident in reporting it ... that they wouldn't be believed, and that they could be discredited or stigmatised." I doubt New Zealand is some sort of hotbed of teacher-student sex — recent stories show it's common enough in the US too. But the timeline is a good reminder of how exploitative such liaisons can be (the December teacher's "counselling" is especially upsetting in this regard), and how badly schools need systems to prevent them — and safe avenues to help students report them if they do occur.
G/O Media may get a commission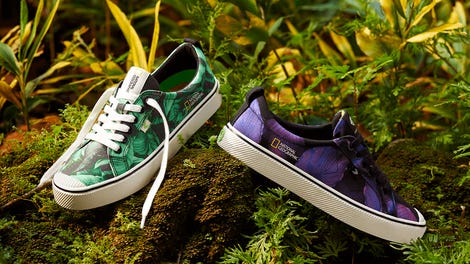 New New New
Cariuma + National Geographic
Teacher Quits After Affair With Student [Stuff]
Image via AlexandreNunes/Shutterstock.com