On Sunday night, Chris Brown performed live on television twice, and won his first Grammy, for Best R&B Album. This sparked outrage among certain people. It's tough keeping up with the ups and downs in the singer's life, but with every award and accolade he receives, a feeling of discomfort grows among his critics. How did we get here? What are folks so upset about? This timeline explains everything.
2005: A single, "Run It," off of 16-year-old Chris Brown's debut album, tops the Billboard Hot 100. There are plenty of women on the charts — Mariah Carey, Gwen Stefani, Kelly Clarkson — but Brown is the first male artist to have his debut single top the chart since 1997, when Puff Daddy did it. Brown's first album goes double platinum. That's 2 million copies sold. He signed his record deal at 15 and has only just left high school to pursue music.

2006-2007: Chris Brown's success gows. He tours, opens for Beyoncé, has a guest appearance on The OC, makes his film debut in Stomp the Yard and has his birthday party filmed for an MTV special, My Super 18. He sings on Jordin Sparks' single "No Air," and writes a song called "Forever," which is created for the folks at Doublemint gum, but becomes a top 10 hit in various countries.

August 2007: In an interview with Giant magazine, Chris Brown touches on abuse in his childhood:

…An 11-year-old Brown made a promise to his mother. He vowed that he would go to jail by age 15 for killing his abusive stepfather. "I just want you to know that I love you," he told her. "But I'm gonna take a baseball bat one day while you at work, and I'm gonna kill him." Brown's parents had separated when he was seven. When his mother remarried, she moved her son and his new stepfather to a trailer park. Then his stepfather shot himself in the head. The shot went straight through the eyes. He survived the suicide attempt but was permanently blinded.

"When you're blind, your senses are heightened, like your smell, hearing, your sense of touch," Brown explains. "You can move and maneuver around your sight. But he used to hit my mom….He made me terrified all the time, terrified like I had to pee on myself. I remember one night he made her nose bleed. I was crying and thinking, 'I'm just gonna go crazy on him one day…' I hate him to this day."

Spring/Summer 2008: Rumors begin to fly that Chris Brown and Rihanna are dating. He denies it; she claims they are just good friends and more like brother and sister. But! Photographs of the two on vacation in Jamaica certainly look like two people in an intimate relationship. By summer, they are spotted kissing and hot tubbing.

Fall 2008: Chris Brown sweeps the American Music Awards. He's named Billboard's artist of the year. Rihanna — a star in her own right — performs with Brown in Australia, then again at the Jingle Ball. Rihanna spends Christmas with Chris Brown's family.

January 2009: Rumor has it Rihanna and Chris Brown are engaged.

February 8, 2009: As the Grammys are about to begin, it is revealed that Chris Brown and Rihanna have canceled their appearances. First it is described as a "car accident." Then details emerge: Chris Brown has turned himself into the LAPD and has been charged with felony criminal threats after "dispute with a woman." Soon the truth comes out: Rihanna is the woman.

February 10, 2009: It is clear that Chris Brown hit Rihanna and her injuries are described by cops as being "horrific". She suffered "huge contusions" on each side of her face, as well as "a bloody lip and nose."

February 11, 2009: Wrigley suspends its Chris Brown ad campaign. Turns out "Forever" isn't a very long time. Brown's Got Milk ad is also dropped. At least one radio station refuses to play his music.

February 15, 2009: Without naming names or explaining the incident, Chris Brown says he is sorry for " what transpired." He claims he's seeking counseling.

February 20, 2009: A photograph of Rihanna's injuries, taken by police, appears online. The singer's face is swollen, bruised, cut and bloody; it's a sickening and tragic thing to view.

March 6, 2009: The police report from the assault is released as part of the court documents. The report uses Rihanna's real name, Robyn Fenty, and is frighteningly detailed:

A verbal argument ensued and Brown pulled the vehicle over on an unknown street, reached over Robyn F. with his right hand, opened the car door and attempted to force her out. Brown was unable to force Robyn F. out of the vehicle because she was wearing a seat belt. When he could not force her to exit, he took his right hand and shoved her head against he passenger window of the vehicle, causing an approximate one-inch raised circular contusion.

Robyn F. turned to face Brown and he punched her in the left eye with his right hand. He then drove away in the vehicle and continued to punch her in the face with his right hand while steering the vehicle with his left hand. The assault caused Robyn F.'s mouth to fill with blood and blood to splatter all over her clothing and the interior of the vehicle.

Brown looked at Robyn F. and stated, 'I'm going to beat the sh— out of you when we get home! You wait and see!' "

And:

Brown looked at her and stated, "You just did the stupidest thing ever! Now I'm really going to kill you!"

Brown resumed punching Robyn F. and she interlocked her fingers behind her head and brought her elbows forward to protect her face. She then bent over at the waist, placing her elbows and face near her lap in [an] attempt to protect her face and head from the barrage of punches being levied upon her by Brown.

Brown pulled Robyn F. close to him and bit her on her left ear.

He then placed her in a head lock positioning the front of her throat between his bicep and forearm. Brown began applying pressure to Robyn F.'s left and right carotid arteries, causing her to be unable to breathe and she began to lose consciousness.

She reached up with her left hand and began attempting to gouge his eyes in an attempt to free herself. Brown bit her left ring and middle fingers…

March 7, 2009: Media outlets ask: "Is Chris Brown's career over?

April 7, 2009: Chris Brown appears in court and pleads not guilty to two felony charges of assault and making criminal threats. Not guilty. Not guilty!

Rumor has it Chris Brown leaked nude photos of Rihanna. He denies doing so.

May 27, 2009: Chris Brown posts a video on YouTube, in which he states: "Everybody that's haters, they just been haters. All my real fans, I love you all. I ain't a monster."

June 23, 2009: Chris Brown makes a plea deal in his assault case. Meaning: He pleads guilty. He is sentenced to 180 days of community service labor. That's six months, for repeatedly punching a woman and causing her mouth to fill with blood.

July 30, 2009: A wedding video which uses the song "Forever" goes viral and Chris Brown earns cash from it.

August 31, 2009: Chris Brown dons a baby blue bow tie and is interviewed by Larry King on CNN. "I'm in shock, because, first of all, that's not who I am as a person… I can't believe that that actually happened," he says. He adds that he still loves Rihanna, because, as we all know, when you love someone, you punch them in the face while wearing a ring so that their lip opens up and bleeds. Chris Brown's mother says: "Chris has never, ever been a violent person, ever." Chris Brown says: "I made a mistake."

September 2009: Chris Brown begins community service, scrubbing graffiti from buildings, picking up litter, washing cars.

October 2009: Chris Brown announces a "fan appreciation tour."

November 2009: Rihanna grants an interview to Diane Sawyer, describing the night she was assaulted: "It wasn't the same person that says I love you. It was not those... eyes. He had ... no soul in his eyes. Just blank. ...He was clearly blacked out. There was no person when I looked at him."

December 4, 2009: Chris Brown tells ABC News' Robin Roberts: "I take great pride in me being able to exercise self-control, and what I did was inexcusable. I am very sad and very ashamed of what I've done… I intend to live my life so that I am truly worthy of the term 'role model.'"

December 14, 2009: Chris Brown goes on an expletive-filled angry Twitter tirade, accusing stores of not stocking his album.

January 29, 2010: Rihanna attends the Grammys alone, a year after the assault. She also says of her relationship with Chris Brown: "There were control issues, insecurity. When people are insecure they become very controlling and they can get very aggressive and in turn abusive. It doesn't have to be physical."

February 18, 2010: A judge says Chris Brown has been doing well, completing 17 out of 52 group counseling sessions so far.

March 11, 2010: Chris Brown begs his fans for assistance in a video missive: "I need all the fans that I have, I need y'all's help. It's crazy because a lot of radio stations ... some radio stations aren't playing my records. They're not being that supportive and I wouldn't expect them to… It's on the fans and what you guys do [whatever is] in y'all power to bring me back because that's all I need, is you guys."

May 1, 2010: Chris Brown performs "The Star-Spangled Banner" at a boxing match. A BOXING MATCH. When people point out that a man who punched his girlfriend in the face should probably not be singing at an event where dudes punch each other in the face, Brown gets huffy on Twitter: "Im human. how many of u r perfect????????"

June 8, 2010: Officials in the UK refuse to grant Chris Brown a visa, since he is guilty of a criminal offense, so he is forced to postpone his European tour.

June 27, 2010: Chris Brown performs "Man In The Mirror" at the BET Awards, during which he falls to his knees, sobs and cries.

June 30, 2010: Singer Lloyd admits that he told Chris Brown to cry during his performance, but says it was "real. I could feel it."

December 30, 2010: Chris Brown's year ends with another Twitter debacle; he calls a fellow artist a "homothug" and defends this by tweeting, ""I'm not homophobic! He's just disrespectful!!!"

January 30, 2011: Chris Brown completes his Domestic Violence class. He tweets, "Boyz run from mistakes. Men learn from them!!!"

February 2011: The restraining order against Chris Brown is relaxed by a judge so that he and Rihanna can attend the same award shows. Chris changes his hair color to blond.

March 5, 2011: Naked pictures of Chris Brown show up on the internet.

March 9, 2011: Chris Brown says, basically, he is done apologizing for punching, biting and choking Rihanna. He claims he's in a positive place.

March 22, 2011: Chris Brown throws a violent temper tantrum at the New York studios of Good Morning America, throwing a chair, breaking a window and leaving shirtless, in a huff, because he was asked about his past. The shattered glass fell onto 43rd Street and Broadway.

June 27, 2011: Chris Brown wins a slew of BET awards.

July 15, 2011: 18,000 people gather in Rockefeller Center to see Chris Brown perform on the Today show. He's cast in his first leading role, for the flick Think Like A Man.
---
Which brings us to this week:
---
G/O Media may get a commission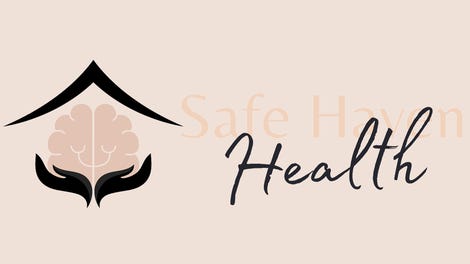 Addiction counseling
Safe Haven Health
Of course, Chris Brown is not the only man to assault a woman and go on to enjoy fame and fortune: Miles Davis had a history of abuse and often shared stories of beating wife Cicely Tyson. Axl Rose was accused of abusing ex-wife Stephanie Seymour; Josh Brolin was arrested for allegedly striking Diane Lane; Glen Campbell — for whom there was a huge tribute at the Grammys this year — allegedly knocked Tanya Tucker's teeth out when they were together. (She was 21; he was 42.) But Chris Brown and Rihanna are so incredibly popular. So well known, and most of their fans are young people. Rihanna is 23 years old and has already sold more than 20 million albums and 60 million singles; Chris Brown's Grammy cements his status as a "respectable" artist. But it's obvious he has a volatile temper. He has angry outbursts. AND: He choked a woman until she was nearly unconscious after punching her, over and over. As The Atlantic's Jeffrey Goldberg tweeted: "I don't look for the Grammys for moral clarity, but, really? Do the words 'felony assault' mean anything at all?"