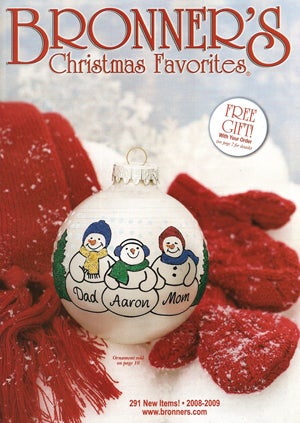 Back in September, the Bronner's catalog arrived in mailboxes and we found nine really weird ornaments inside. It's not even Thanksgiving and we received yet another catalog from Bronners today, with more odd ornaments. Some of the "new" items in the catalog have a political bent, which makes sense, but some of the other offerings? Just strange. Frogs, fairies and fish, after the jump.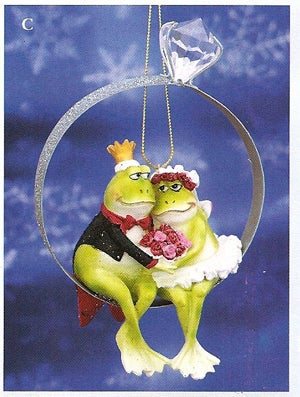 This item isn't technically new, but it's still worth mentioning. Nothing says "birth of Jesus Christ" like newlywed frogs, sitting in a giant engagement ring.
Aww, due to the recession, this may be the only helicopter some poor stockbroker families see this year. Sniff.
The pirate stuff is alright, but what is up with Tinker Bell's North Pole light house? Since when did that little pixie snatch up real estate in Santaland?
Here are your political ornaments: Get the donkey and the elephant for a bipartisan tree. There's someting a little "off" about the White House, but the weirdest one here has got to be the freaky-looking soldier. It's clear he's meant to honor the troops, but why is his mouth frozen in an "O" of shock and awe?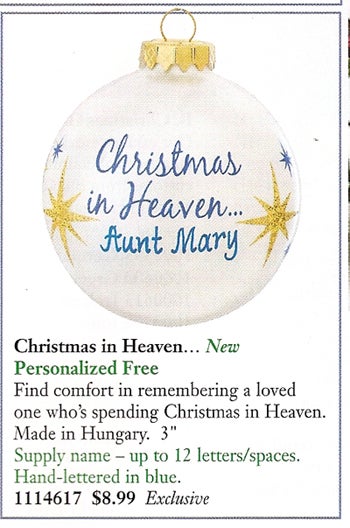 Okay, this one is just uncomfortable. Personalizing items for dead people? Really?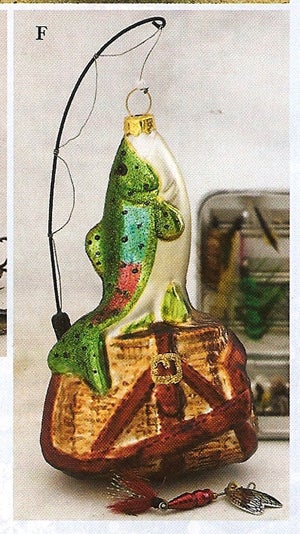 While we're on the subject of deceased… Fishing is a popular hobby, but something about hanging the image of a dead fish on the tree just stinks. People love to hunt, yet you don't see any deer carcasses being offered…
Although this moose does seem worried. Hopefully he won't end up in Wasilla. Bronner's [Official Site] Earlier: 9 Really Weird Christmas Ornaments From Bronner's