Although Manchester native Pam Shaw has been performing on the British cabaret circuit for the last 50-odd years as "The Sexsational Pam," the single 70-year-old's long-held stance on premarital sex has cockblocked her from doing much more than "a little kissing," let alone actually Losing It. Not that she didn't have chances, from dressing-room flirtations with sex symbols Engelbert Humperdinck, Tom Jones and Roger Moore to regular old just-not-that-into-him-isms ( "In 1976 I was proposed to by an oil rig worker in Blackpool. I said yes but later broke it off when I realised I didn't fancy him.")
But after nearly a lifetime of abstinence, Shaw—refreshingly free of the "late virgin" self-shame that seems to appear frequently stateside, maybe because her confidence in her sexualty stems from her career as a cabaret singer rather than sexual partners' validation—has decided that it's P-in-V o'clock at last:
"Now's the time. I'm ready to take the plunge for the right bloke. My standards are still very high, though. I'm hoping to bag a tall, dark and handsome millionaire. I feel I am ready to give marriage a go and maybe go to bed with a man. You are never too old for anything."
Yes! Questions.
1) How do you not fuck Engelbert Humperdinck just for the puns?
2) The titular lead in a raunchy octogenarian cabaret-set sex romp called The 70-Year-Old Virgin is the role Dame Maggie Smith didn't even know she needed.
3) Here's hoping that Shaw's advanced age means that she won't ruin the romance by doing something like asking Yahoo! Answers "exactly HOW to put it in," not that I did that once at 3 AM in 2007.
G/O Media may get a commission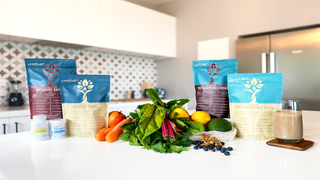 'I'm ready to lose my virginity at 70' [The Sun]
Image via AISPIX by Image Source/Shutterstock.