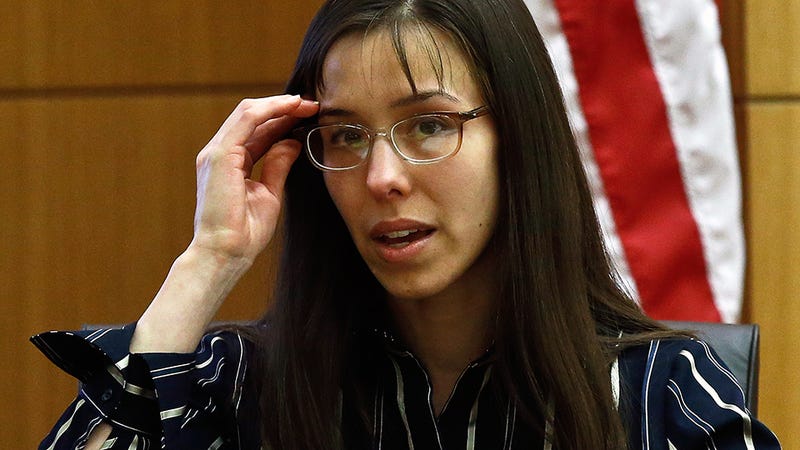 Are you a twenty-something Caucasian woman who is "coquettish, head-turning, with a palpable sexy allure and well aware of the affect she has on men"? Congrats! You could play Jodi Arias in the Lifetime movie, which is "definitely" in the works, according to ABC News.
"Jodi is a single-minded, head-strong, quick-tempered young woman. She is hell-bent on emotionally suffocating and controlling Travis Alexander, a handsome young Mormon and motivational speaker who soon falls prey," the casting notice says.

She is "jealous in the extreme" and "driven to violence when she realizes that Travis will never fully commit to her," the notice reportedly said.
Of course, even though the movie is underway, the trial isn't over. Yesterday the jurors questioned a psychologist, and he resumes testimony on Monday. So the ending of this true-life story has yet to be written; we don't know the verdict. If convicted of first-degree murder, Arias could face the death penalty. ABC's Luchina Fisher thinks Jennifer Love Hewitt, Jessica Alba, or Rachel McAdams are good choices to reenact the Arias trial. I actually think Kristen Stewart could tackle this one… Not that she would. Thoughts?
[ABC News]