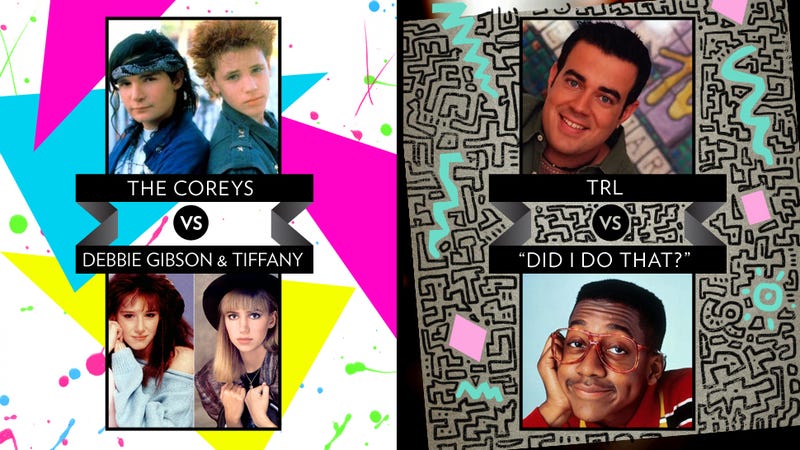 Hooooweeeee! Welcome back to March Madness: 80s vs. 90s and it is a hot one out there today! Yesterday, cocaine snorted its way to a victory over New Coke and East Coast vs. West Coast rap put aside their differences and teamed up to defeat that beret-wearing, mustachioed pest to the West Saddam Hussein. But now onto Day 2!
Steaming it up from the '80s, it's a teen icon face-off: boyhood duo/Tiger Beat mainstays the Coreys vs. the teased-bangs werkin' songstresses Tiffany and Debbie Gibson! What do you love more? License to Drive or musicians who busk exclusively at shopping malls?
In the '90s conference, we have MTV's after-school special Total Request Live going up against the Family Matters/Steve Urkel catchphrase "Did I Do That?" and everything that it encompasses, i.e., the Friday night TGIF programming juggernaut. Too bad Urkel can't get his alter ego Stefan Urquelle to step in and play for him. Otherwise he'd be a shoe-in.
No need to hide what you're doin'— get your votes in now!