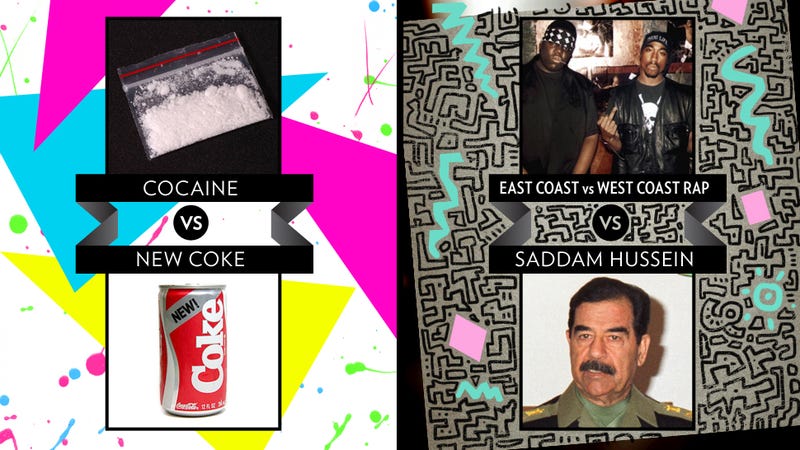 And so it begins! It's day one of our fourth annual March Madness tournament, and this year is a battle for nostalgic supremacy: 80s versus 90s. Gameplay begins today with the top and bottom seeds facing off for a shot at the next round. It's David and Goliath in jelly shoes and leg warmers.
In the 80s conference, we have the cultural oddity that is New Coke, ranked 16th, up against top 80s seed Cocaine. What would Patrick Bateman do? (Both. Trick question.)
Meanwhile, over in the 90s stadium we have No. 16 seed Saddam Hussein challenging top-ranked East Coast vs. West Coast Rap. Both wars had casualties, but only one had hit singles.
Voting will remain open for the next 24 hours. GAME ON.