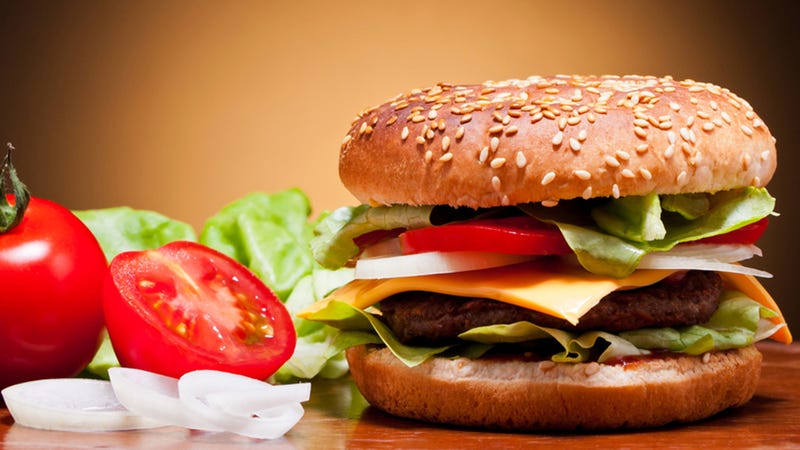 Luciana Page, a culinary student at Florida International University, has her husband to thank for her newfound fame. According to The Miami Herald, he was the one who suggested she enter her burger recipe to Red Robin's Savory Scholar Contest. Page, who is of Korean heritage, created a BBQ burger with Asian flavors:
"Instead of ketchup or mayonnaise, I spread bean paste and red pepper sauce," the Hollywood resident, 36, explains. "To replicate the crunchy feel that most people expect, I used raw cabbage and pickled cucumbers."
It must be delicious; Page won a $10,000 scholarship and three-month internship at Yummm U, "Red Robin's research and development and culinary facility." You guys. There is a place called YUMMM U. (!!!) I want to go! I don't cook, I just want to taste everyone's homework.
Image via Christian Draghici/Shutterstock.