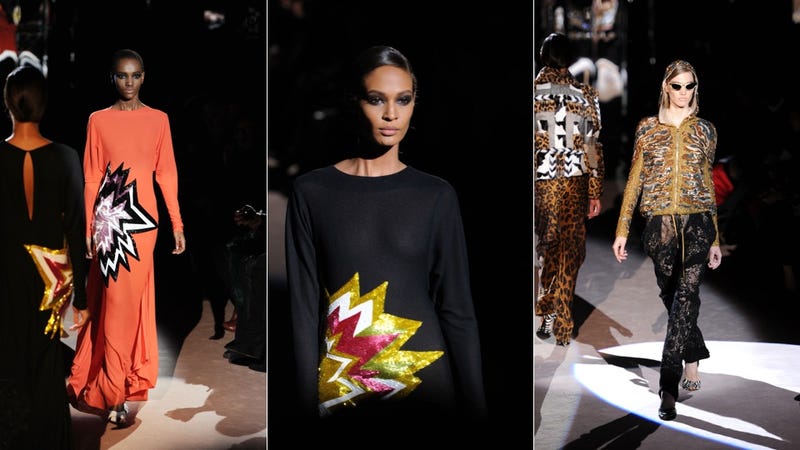 London Fashion Week continues! Yesterday, Tom Ford showed a fall 2013 collection that seemed to channel comic book and Disney villains. Sequins in POW blasts, all-black glam cat burglar ensembles, lurid head-to-toe uniforms perfect for taunting crimefighters, black and white fur coats Cruella de Vil would kill for. Times critic Cathy Horyn asked Ford WTF was up with the show; he explained, "Each piece had to be potent." Horyn adds:
I rather liked that he had the deliberate bad taste to show a head-to-toe look in pink, complete with matching boots, and I told him so. It's a loud and proud editorial statement, a kapow to minimalists.
In general, the bold, graphic garments are an assault on the eyes, a little all over the place, and, in a few cases, aggressively ugly. Still: A few looks — a leopard-print coat over a lace dress, for instance, or a slinky zebra-print dress through which slivers of skin peek through — were exactly the kind of sexy fierce glamazon style Tom Ford's known for.
Images via Getty.