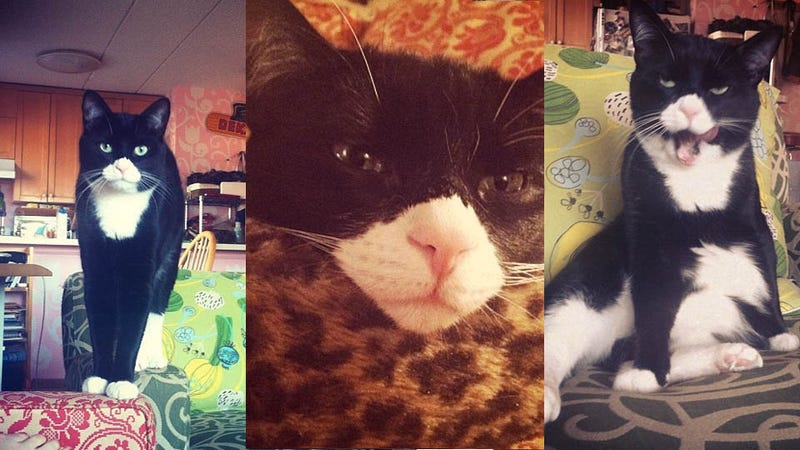 Welcome to The List, a new semi-regular feature in which Julie Klausner enumerates pretty much whatever.
As you may or may not know, I got a Tuxedo cat named Jimmy Jazz around March of this year, after my beloved Smiley Muffin passed away. It took me a bit of time to truly love Jimmy, but now I absolutely do. He is dopey, and a weirdo, and the other day he stole a piece of bacon off the counter when nobody was looking. He is so different from Smiley, and yet he is truly terrific.
Anyway, I sing to him a lot. Sometimes I make up songs and other time I just torture him with Les Miz. Here are five examples of things I have sung to young Jimmy Jazz whilst futzing around in my apartment.
---
1. Hooray for Jimmy Jazz (to the tune of "Hooray for Hollywood")
---
2. Jimmy Jazz, that's what I know you as (to the tune of "Jimmy Mack" by Martha and the Vandellas)
---
3. On my own (original cast recording of Les Miz)
---
4. Too big for the bed (original composition)
---
5. The dating game theme song with "meows" for lyrics.
---
Julie Klausner is the host of the podcast How Was Your Week and the author of I Don't Care About Your Band. She lives in New York City with a tuxedo cat.
Jimmy Jazz images via Julie Klausner's Instagram.