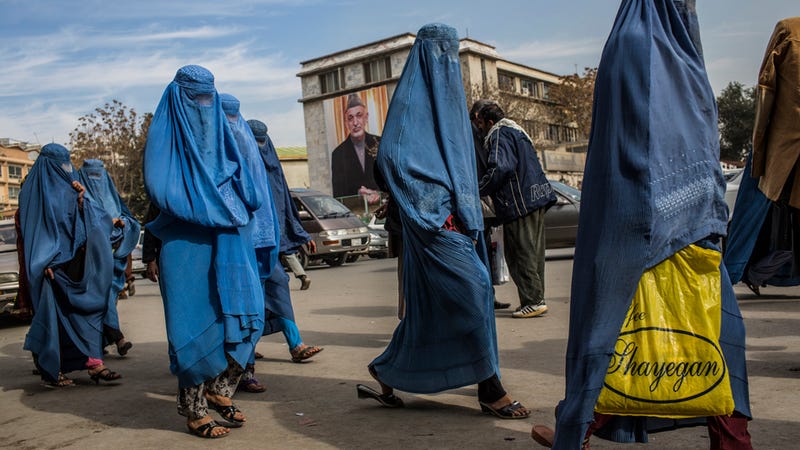 Another day, another horrific tale of abuse against a young woman. According to the Telegraph, a 15-year-old girl named Geesa was allegedly attacked and killed "earlier this week by two men from the spurned family as she went to collect water from a stream in her village in northern Afghanistan." The men responsible were potential suitors who her father, Mohammad Rahim, had turned away because he believed Geesa was too young to be engaged.
Syed Sarwar Hosseini, police spokesman for Kunduz province, said the two men, both relatives of Geesa, have been arrested on suspicion of the murder. I'm curious to learn more as details emerge, but I'm sure things will become more gruesome, not less.
Nadira Giah, the director of the Women's Affairs of Kunduz, said 11 girls and women had been killed this year, up fivefold from last year. Ugh. How we fail our girls. I think it might be time to wipe out humanity and let the dolphins have a go. We had our turn, we failed, next up to bat.
Another reminder that violence against women is everywhere, from our own backyards to 12,000 miles away and back again. It's rough to be a young woman in this world, and heartbreaking examples like this happen every day. Jeez, I've really talked this into a sad space, but I can't think of any other way to look at it. RIP Geesa. This week, I'll spend a few extra hours helping teen girls with their college essays in your memory.
Afghanistan: teenage girl killed by spurned suitors [Telegraph]