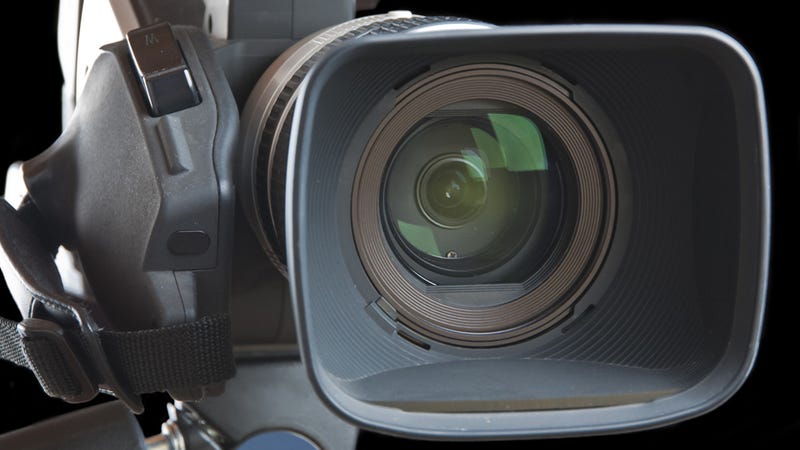 An alarming study that claims the "vast majority of homemade porn and private photos end up online" has recently been reported on by CBS News. How much is the vast majority, you ask? Well, the ol' Columbia Broadcasting Station is saying that up 88% of your lo-fi sex vids and pictures could end up on internet porn sites where anyone — your mom, your high priestess, your favorite teacher from middle school — could stumble upon them.
Now, now. Don't get your vibrating panties in a wad. It turns out, as revealed by Salon's Tracy Clark-Flory, that CBS' reporting of the study is actually dead wrong — as wrong as those things you let that nice boy do to you on camera, only a lot less sexy. What researchers at Britain's Internet Watch Foundation actually discovered was that "88 percent of the self-generated, sexually explicit online images and videos of young people had been taken from their original location and uploaded onto other websites." What this basically boils down to is that the vast majority of homemade pornographic videos, primarily the ones made by teenagers, that have been already uploaded online will end up on other aggregate porn websites known as "parasites."
So, rest assured — while CBS and other media outlets are treating "parasites" as viruses that can pilage your hard drive like a group of porn hungry pirates, that's not actually how it works. Keep making your sexytime videos, you slutty Spielberg you. Just try to keep them off the internet.
Your homemade porn is safe [Salon]
Study: Vast Majority Of Homemade Porn, Private Photos End Up Online [CBS]
Image via jordeangjelovik/Shutterstock.