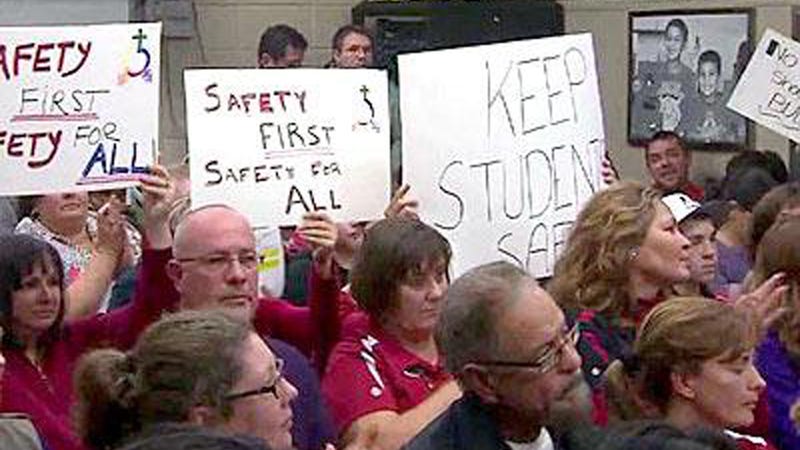 Here's some shitty news. Four days after unanimously approving policy allowing a few very basic rights to transgender students, the East Aurora School District 131 in Illinois has revoked it, claiming that they didn't allow time for input from state officials. We all know this is a bunch of bullshit because the Illinois Family Institute, the right-wing hate group from hell, stormed the board and bullied them into rescinding their, "radical policy on gender confusion."
This is a policy that would, "allow students to use the restroom, locker room, and other facilities that correspond to their gender identity and be called by the name they preferred." HOLY MOTHER, there are no words to properly convey how gross these people are. But still, I'll try, hold my earrings: you people are fucking disgusting, miserable, pathetic, hateful sacks of human excrement. I could do better, I know, but meh, they're not worth it, and I gotta go get my nails done (yay!).
And you, School Board. You need to grow the fuck up and stand up to these bulldozers; you did the right thing once, it's not too late for you to do it again.
"You have been bullied into having this meeting," Anthony Martinez, executive director of the Civil Rights Agenda, told the board. "I want you to think about the message you are sending." He said it was ironic that the meeting took place on Spirit Day, designated as a day to stand up against bullying of LGBT and other youths.
CHURCH. The board is scheduled to revisit the policy at its November 5 meeting.
[Advocate]