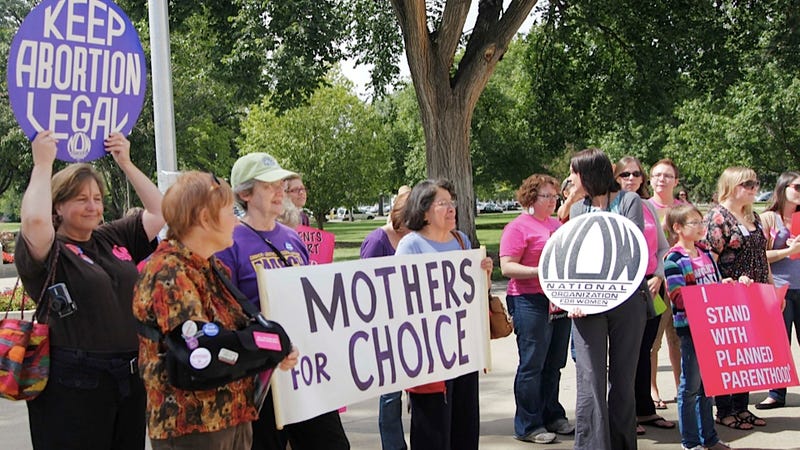 The first-ever criminal case against Planned Parenthood sputtered to a halt on Friday when prosecutors in Kansas dropped 32 remaining charges accusing a clinic of performing late-term abortions. Noted penis-face as well as former Kansas attorney general Phill Kline had originally accused Planned Parenthood of Kansas and mid-Missouri of a whopping 107 charges, not a few of them, according to Reuters, felonies.
Kline had argued that Planned Parenthood provided illegal abortions by not verifying the gestational age of of some fetuses, and, since Kansas prohibits abortions once a fetus is considered able to live outside of a womb, hew its own forests, make its own flapjacks and befriend a gigantic blue ox, Kline had a legal avenue of attack paved and ready for his crazymobile. Last year, however, 49 of the charges were dismissed because, according to prosecutors, certain essential state health department records had been destroyed. An additional 26 counts were also dropped for falling outside the statute of limitations.
Kansas Attorney General Derek Schmidt, a Republican, and Johnson County District Attorney Steve Howe announced that they were dismissing the remaining charges after explaining that Planned Parenthood had done its due diligence in determining the age of the aborted fetuses. Planned Parenthood, for its part, really didn't appreciate being criminally charged, and made it clear that Phill Kline was an ideological asshole of the highest-order: "This case has been an abuse of political power, pure and simple." Back in October, a Kansas disciplinary panel for attorneys found "ethical misconduct" in the way Kline prosecuted abortion providers.
Abortion charges against Kansas Planned Parenthood clinic dropped [Reuters]