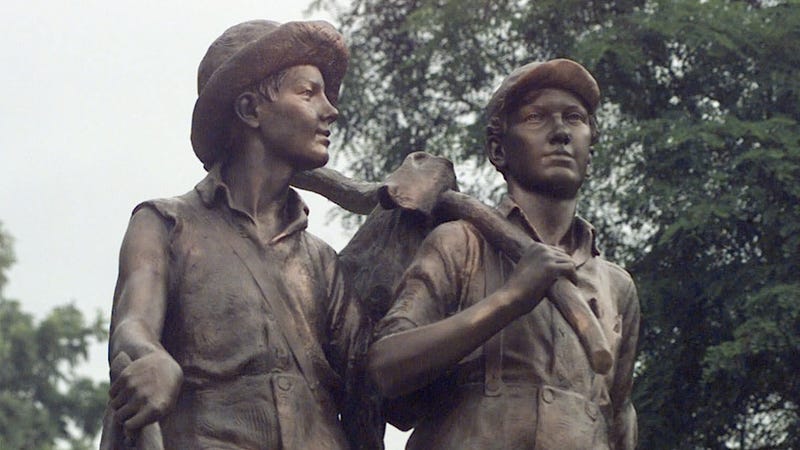 So. You say you're in the market for a new television show, eh? Well, if a new ABC project comes to fruition, you might be in for the literary TV adaptation of the half-decade — the network is, according to The Hollywood Reporter, developing Finn & Sawyer, a reimagining of everyone's favorite duo of racist, misbehaving young boys. Here's the lowdown:
The drama hails from Detroit 1-8-7 duo Jason Richman and David Zabel and is described as an adventure-themed reinvention that revolves around the two famed literary characters who re-meet as young men in their 20s and form an investigative firm in a bustling and steampunk New Orleans.
The phrase "bustling and steampunk New Orleans" sounds pretty wonderful, and what I'm imagining right now is a less-supernatural Supernatural, hopefully featuring Jensen Ackles because he is clearly the carrying Jared Padalecki's tall, expressionless body all over syndicated television. I think we can all safely assume that this latest Tom and Huck character study will be considerably less, um, bigoted than some previous iterations, but if we're all being honest with ourselves, we should admit that ABC is coming a little late to the party because, the thing about a a Tom Sawyer-Huckleberry Finn show, i.e. a show about foul-mouthed children unwittingly getting themselves into all kinds of mature situations, is that it already exists — it's called South Park.